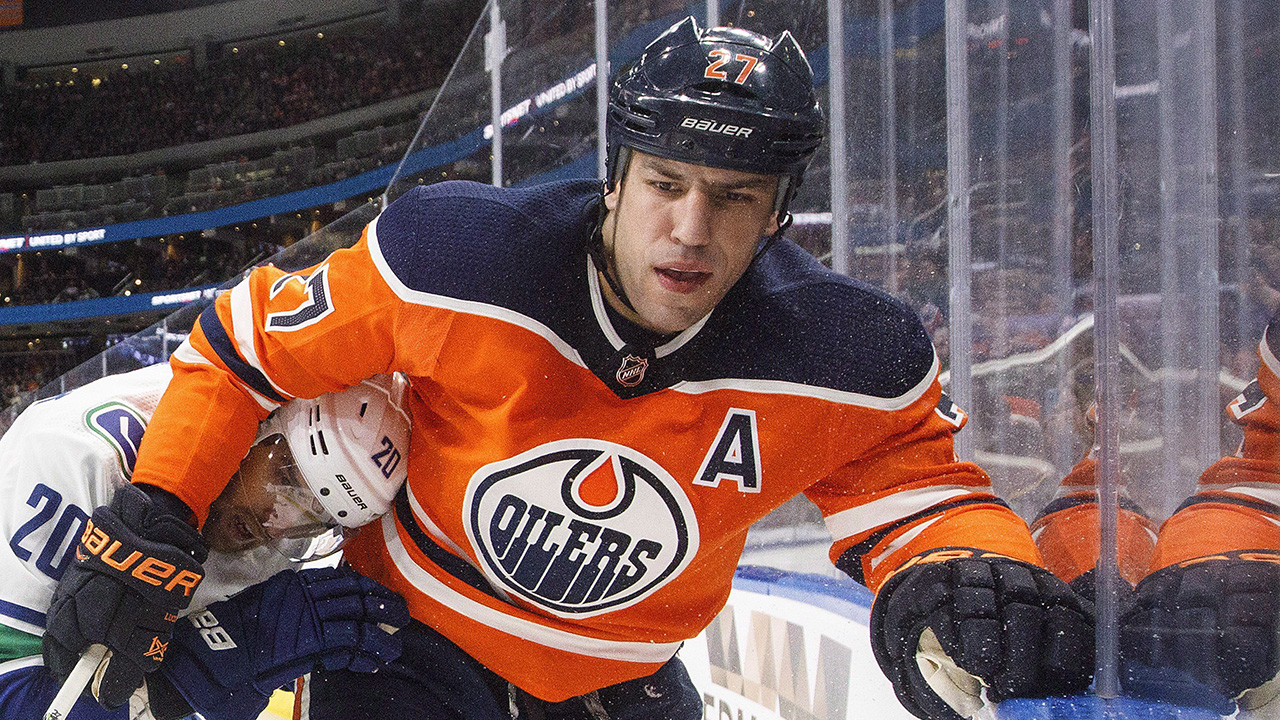 Milan Lucic looks in the mirror these days, and there is Brent Seabroook, staring back a him. Or Dion Phaneuf.
Or Jason Spezza.
Outdated? Or just having a bad season? Lucic hasn't scored a goal since Dec. 23, and though he has dealt with slumps like this before, this one feels different.
The game is getting faster every day, and he turns 30 in June.
"It's been 19 games now, since the Christmas break," Lucic said to a small group of writers on Tuesday. "I've had chances to tie games, to put our team up by a goal. More than enough chances to score a big goal. It's deflating, looking back."
When he's not failing to convert, Lucic has been late to pucks, missing passes by a foot. His inability to re-direct a hard pass or shot from the doorstep has cost him a dozen goals this season, and the frustration he visibly brings back to the bench after another fruitless shift has to be bleeding into his teammates' games.
"As games go on the frustration starts to build and the confidence starts to go away," he admits. "There is a sense of doubt. But, it's not the first time I've been through this either."
Then there is his general manager, Peter Chiarelli, who signed Lucic as an unrestricted free agent two summers ago to a seven-year, $42 million contract. Lucic was brought here to play left wing for Connor McDavid, a plan that was quickly dispelled when it became clear that a man of Lucic's size and pace just can't get to the right place fast enough for McDavid's requirements.
"Over the course of a season (size) helps," Chiarelli said that day, on July 1, 2016. "And we're in a heavy division. You look at guys like Connor and Leon (Draisaitl) at the end of the year when you go out to California, those are tough matchups. You have to be able wear down the opposition, and you have to be able to play."
Of course, the game has shifted away from those needs, and it could be said that Chiarelli was investing in Betamax just as Netflix was becoming popular.
So, the question becomes, how to turn the battle ship around?
Lucic is always in premier physical shape. He's just naturally a big person, and looks ripped despite weighing 238 lbs. today.
"When we were in L.A. we did the Dexa scan (a bone density measurement)," he recalled. "A regular bone mass for an athlete was eight pounds. I was 11. That's just my natural build."
He is Eastern European-big, with a physical game that made him a millionaire. The problem is, nobody fights anymore, and the puck moves so fast that the opportunities to land a solid body check have been cut by two-thirds in today's game.
Now, this 20-goal, 55-point player is on pace for just 13 goals and 45 points. And he's got five years left at $6 million per.
He's got buy-out written all over him, if …read more
Source:: Sportsnet.ca
(Visited 6 times, 1 visits today)