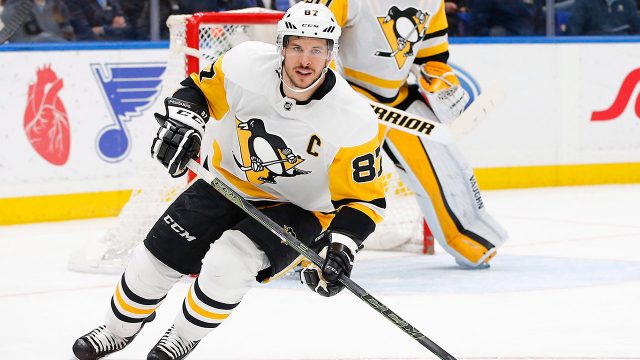 There's no template for a Hall of Fame player. Some are great scorers, while others are reliable leaders or defenders. Some have bookshelves full of individual awards, some have multiple championships. Most fit into more than one of those categories.
With the Hockey Hall of Fame inducting the class of 2018 on Monday, we thought it would be fun to explore which active NHLers are locks to get in themselves. That is, if their careers ended today, who has done enough to earn eternal enshrinement in hockey's greatest hall?
The list is shorter than you'd think.
In all, we settled on 16 players worthy of induction. There are certainly more than 15 active players who will one day get into the Hall, so some honourable mentions are included for players who likely will get in once they've played out their full careers.
But this group of 16 has shown enough already to earn recognition. Here they are, in alphabetical order.
Note: The stats below are as of Nov. 8.
Watch NHL games on Sportsnet NOW
Stream over 500 NHL games blackout-free, including the Flames, Oilers, Leafs and Canucks. Plus Hockey Night in Canada, Rogers Hometown Hockey, Scotiabank Wednesday Night Hockey and more.
CHOOSE PLAN
FORWARDS
Nicklas Backstrom, C, Washington Capitals
Games Played: 829 | Goals: 212 | Assists: 604 | Points: 816
Backstrom is a talented playmaker and has been among the assist leaders every year since he joined the league. His 604 assists are the most by any player since 2007, and his 816 points are fifth. He has five seasons in which he recorded more than 60 assists, a mark matched only by Henrik Sedin and Joe Thornton over the same time period.
Patrice Bergeron, C, Boston Bruins
Games Played: 977 | Goals: 296 | Assists: 458 | Points: 754
Bergeron has been the model two-way centre since he joined the NHL as an 18-year-old in 2003 and he has an impressive 57.1 per cent success rate on faceoffs, which is the fourth-best over the past 15 seasons. He's won four Selke Trophies as the league's top defensive forward — tied for the most all-time with Hall of Famer Bob Gainey — and five other times he finished in the top-five in voting for that award. He also has a Stanley Cup and two Olympic gold medals.
if ( "1" == true && 'undefined' !== typeof window.getIndexAds ) {
var so = {preroll:{1:{1:{siteID:191888},2:{siteID:191889}}}};
adServerUrl = window.getIndexAds( 'http://pubads.g.doubleclick.net/gampad/ads?sz=640×360&cust_params=domain%3Dsportsnet.ca&iu=%2F7326%2Fen.sportsnet.web%2FVideo&ciu_szs=300×250&impl=s&gdfp_req=1&env=vp&output=vast&unviewed_position_start=1&ad_rule=1&vid=5468565987001&cmsid=384', so, permalink);
} else {
adServerUrl = "http://pubads.g.doubleclick.net/gampad/ads?sz=640×360&cust_params=domain%3Dsportsnet.ca&iu=%2F7326%2Fen.sportsnet.web%2FVideo&ciu_szs=300×250&impl=s&gdfp_req=1&env=vp&output=vast&unviewed_position_start=1&ad_rule=1&vid=5468565987001&cmsid=384";
}
$el.after( unescape("%3Cscript src="" + (document.location.protocol == "https:" ? "https://sb" : "http://b") + ".scorecardresearch.com/beacon.js" %3E%3C/script%3E") );
Source:: Sportsnet
(Visited 1 times, 1 visits today)