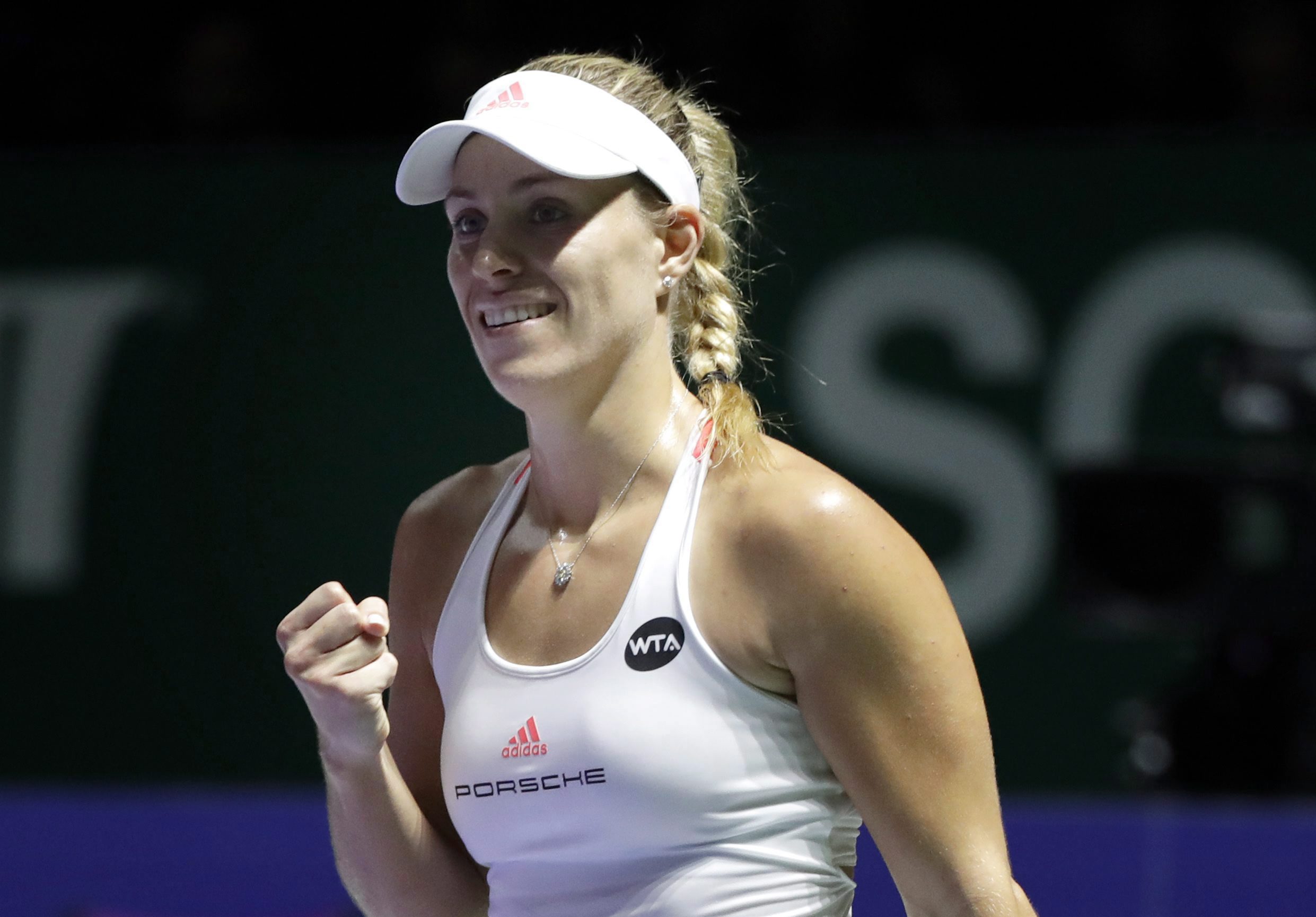 LONDON — It was clear right from the opening game of Angelique Kerber's Wimbledon semifinal how things were going to go. She was not going to dictate or control much.
She was, instead, going to employ spectacular defence and solid, steady play, while letting her opponent, Jelena Ostapenko, be the one to determine the outcomes of nearly every point.
It worked. The 11th-seeded Kerber reached her second final at the All England Club by avoiding too many mistakes and using a seven-game run to seize control for a 6-3, 6-3 victory over the 12th-seeded Ostapenko on Thursday.
"These are the matches I was working for as a young kid," Kerber said, "and to stand here again in the final at Wimbledon is great."
Kerber is a former No. 1 and a two-time major champion, both coming in 2016 at the Australian Open and U.S. Open. That was also the year the German was the runner-up at Wimbledon, losing to Serena Williams in the title match.
She could find herself up against Williams yet again: The 36-year-old American was scheduled to face No. 13 Julia Goerges of Germany in Thursday's second semifinal on Centre Court.
Williams took a 19-match Wimbledon winning streak into the day. She won the grass-court tournament the last two times she played it, in 2015 and 2016, before missing it last year while pregnant. Williams gave birth to a daughter in September.
The left-handed Kerber was mainly a passive participant in the early going against Ostapenko. That first game consisted of eight points: Three were unforced errors by Ostapenko, including a double-fault to begin the proceedings; the other five were winners by her, including a 100 mph ace to close the hold.
Five games in, Ostapenko led 3-2, and the numbers were still tilted toward her. She had 14 winners and 10 unforced errors, while Kerber had three winners and — this was key — zero unforced errors.
There were no drawn-out points in the early going, no lengthy baseline exchanges, essentially because Ostapenko wouldn't allow it. The Latvian plays an aggressive brand of first-strike tennis that carried her to the 2017 French Open title as an unseeded 20-year-old.
Kerber, in contrast, bides her time, working the back of the court to get everything back over the net, often kneeling to get low enough to reach shots.
Eventually, Kerber's style ruled the day. She went on a half-hour run in which she took the last four games of the first set and took a 3-0 lead in the second. Ostapenko's strokes were missing and she grew increasingly frustrated, slapping a thigh after a miss or leaning forward and putting her hands on her knees after others. By the time she flubbed a backhand while falling behind 5-1 in the second, she dropped her racket …read more
Source:: Sportsnet
(Visited 3 times, 1 visits today)