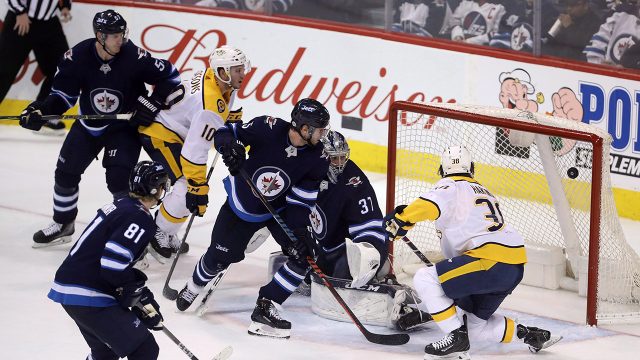 MONTREAL — The worst-kept secret in hockey has now been revealed with Joel Bouchard officially joining the Montreal Canadiens organization to coach the AHL's Laval Rocket.
You'll have trouble finding anyone in Quebec who doesn't consider that to be a win for the Canadiens.
Perhaps the only surprise here is that the coaching responsibilities will be the only ones Bouchard undertakes. There was plenty of thought — reasonable thought — that he might also have a managerial role with the Canadiens; that he might be in charge of player personnel for the Rocket, too. After all, he was making the move from being a part owner, general manager and head coach of the QMJHL's highly successful Blainville-Boisbriand Armada and it was considered he might not leave all that behind just for a job as a bench boss in the AHL.
Stanley Cup Playoffs on Sportsnet NOW
Livestream every single game of the 2018 Stanley Cup Playoffs—blackout free—plus the Toronto Blue Jays, key Raptors & NBA Playoffs matchups and the 100th Mastercard Memorial Cup, all in one subscription.
SIGN UP
But the Canadiens' press release made sure to stipulate that Larry Carriere, who had run Montreal's AHL affiliate for the last six years, was continuing in that role. And the fact that Bouchard is on board with that tells you everything you need to know about the appeal of the job. It goes without saying, this could lead to bigger things for Bouchard, but most importantly it could lead to bigger things for him in Montreal. Wouldn't that be a dream for any aspiring Quebecois coach? Sure, Canadiens coach Claude Julien is in Year 2 of a five-year contract, but the opportunity to eventually ascend to his chair became that much more tangible for Bouchard when he put pen to paper on a three-year contract with the Rocket.
And perhaps of equal importance is what this means to the Canadiens.
"Following our evaluation, we concluded that Joel was ready to make the step up as a head coach at the professional level," said Canadiens GM Marc Bergevin via press release. "His experience at the junior level in Quebec, as well as on the international stage with Hockey Canada, makes him an excellent coach who can develop great young players. He also has a solid knowledge base of junior players from across Canada. We are confident he will bring a dynamic approach to the Rocket organization. Having done some outstanding work with the Blainville-Boisbriand Armada for the past several years as a coach and a general manager, Joel has an excellent reputation and very good knowledge of the North Shore market."
About Bouchard's success: The 44-year-old has a 145-99 record as coach of the Armada. This season the team went 50-11-4-3 and fell just shy of winning the President's Cup and earning a berth to the 2018 Memorial Cup.
As a GM, not only did Bouchard assemble the ultra-competitive Armada, he put together Team Canada's last two entries into …read more
Source:: Sportsnet.ca
(Visited 5 times, 1 visits today)