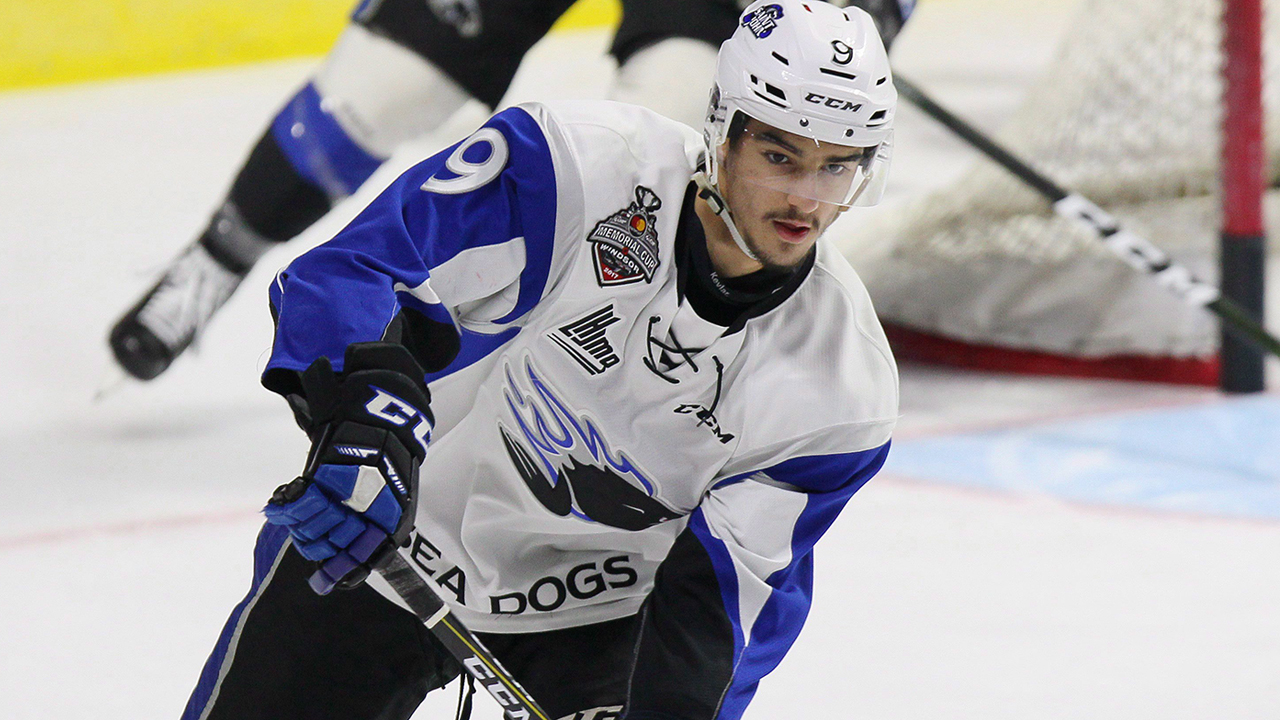 January 10 marked the trade deadline for all three leagues in the CHL. While there were deals made long before that date, for this piece we'll include only the ones made after Dec. 12, which marked the beginning of Hockey Canada's world junior camp.
Trades are always difficult, as young men are uprooted from their billet homes and have to adjust to a new city, a new team and a new family. Having said that, veteran players understand it's part of the cyclical nature of junior hockey. It usually takes a bit of time for younger players to realize that trades are often the best part of their hockey development. A young player on a stacked, veteran-laden team rarely gets enough opportunity to show his worth, confidence can wane and ultimately the numbers suffer.
In the long run, however, those young players become centrepieces of their new teams and are instantly given an opportunity they never had before.
Here is a look at 12 of the biggest trades made in the CHL in the lead up to, and on, trade deadline day.
12. Drummondville acquires Joe Veleno from Saint John for first round picks in 2018, 2019 and 2020 and second round picks in 2018 and 2020
Veleno's numbers don't tell the whole story as he tried to do more than his share on a rebuilding Saint John team stripped down from its 2017 President's Cup win. Add to that the pressure of his draft year, and a point-per-game pace seems low for the Q's only "exceptional player." Although he has yet to score with Drummondville, that'll likely change down the stretch as head coach/GM Dominique Ducharme returns from coaching Canada to gold at the WJC.
Ducharme will demand the greasy style of game where Veleno is most effective. He adds high-end production and should improve a power play that has been well below average most of the season. With all the picks Saint John GM Trevor Georgie has acquired, the young GM will get to mould this franchise in his own shadow moving forward.
Joe Veleno was traded from the Saint John Sea Dogs. (Dave Chidley/CP)
11. Regina acquires Libor Hajek from Saskatoon for Dawson Davidson, Tristen Robins and a first round pick in 2019
The Pats definitely address a need with one of the top defencemen from the 2018 world juniors. Hajek, a Tampa prospect, has been playing in relative anonymity in Saskatoon, but proved to the world that he can do it all with a Czech team that surprised by capturing fourth place at the WJC.
Hajek has size, skates well and can run a power play, not to mention he's worn a letter for the Blades for the past two seasons. Along with Josh Mahura and Cale Fleury, the Pats have a formidable top three D. Dawson Davidson is a perfect add for a Saskatoon team fighting for the first wildcard spot in the Eastern Conference.
Tristen Robins is a late '01 birthday who is playing …read more
Source:: Sportsnet.ca – Sports news
(Visited 6 times, 1 visits today)