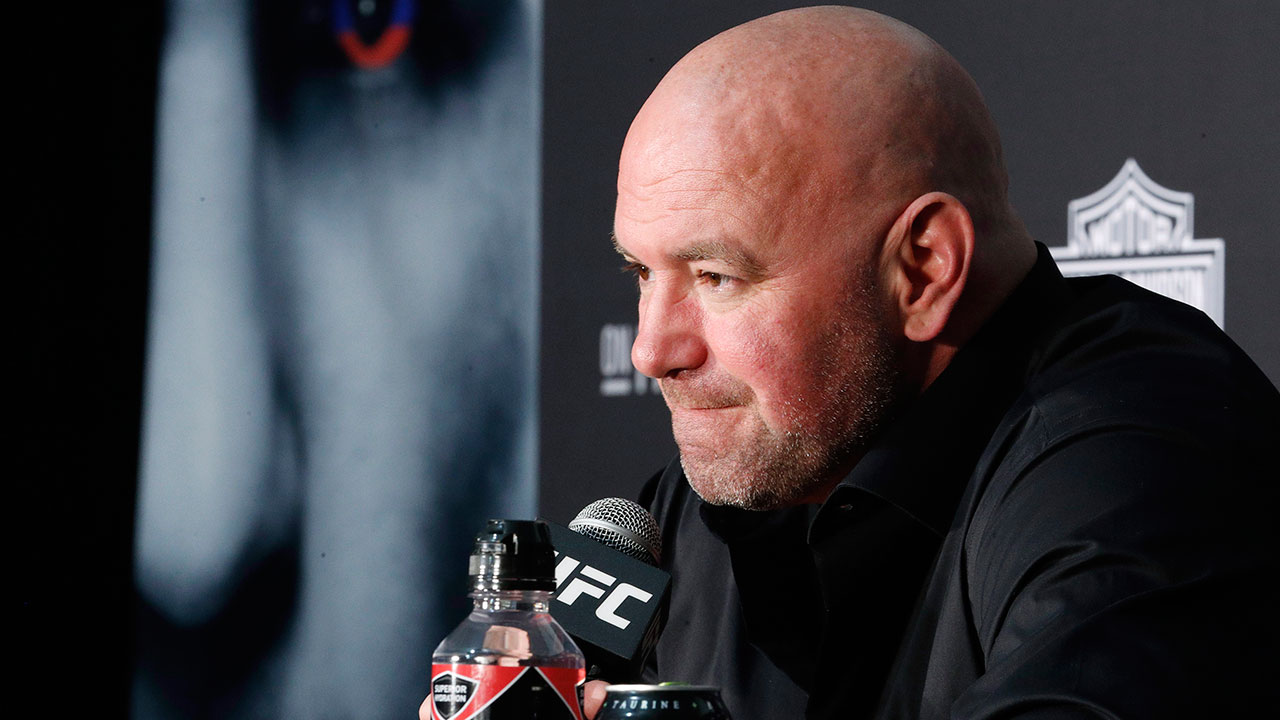 TORONTO — Last year, the UFC opened a new, 15-acre headquarters not far from the Las Vegas strip. More than 200 employees work on the sprawling campus. The company's fighters have access to a state-of-the-art performance institute that houses their training and recovery. On around 60,000 square feet of land to the east, construction is currently underway to build a production facility and small arena that could hold more than 1,500.
But the most important space in the entire operation is no bigger than a conference room. It features none of the modern amenities you'll find elsewhere around UFC's facilities. Only a table, a few chairs, and a border of plain, white walls covered in dry erase marker.
One wall lists the top 15 ranked fighters in each of the organization's 13 weight classes. Another has each fight UFC has booked, and the bouts its working on making. The wall beside that lists every fighter who's won on Dana White's Tuesday Night Contender Series, in which inexperienced, up-and-coming fighters compete for UFC contracts. Another has UFC's yearly schedule — where they've been, where they're going, how many seats they've sold, and the revenue they've generated. And one has a list of all the fighters whose contracts are up.
"We sit in that room for f–––––– hours," White says, "staring at the walls and making fights."
When things go haywire in White's world, as things so often do, that room is where he goes. He pulls in Mick Maynard and Sean Shelby, his two vice presidents and matchmakers, and Hunter Campbell, one of the UFC's attorneys, to help in the decision-making process. On many nights, they're in there until 11:00 p.m., arguing over what the promotion needs to do next. How to respond to its latest unexpected challenge. How to keep the divisions moving.
"We hit some roadblocks. But my job is to push these guys, to figure these things out," White says. "Everything I've ever done has been done in that room. It's the think tank. That room is the key to everything."
White is, of course, the UFC's President. It's a role he's filled since he and his childhood friends, Frank and Lorenzo Fertitta, bought the struggling company for $2 million in 2001. It's one he maintained through the sport's explosion in popularity and rapid expansion throughout the 2000s. And one he kept when the UFC was sold to a group led by talent agency WME-IMG for more than $4 billion in 2016. It's a role that's made White an extremely rich man.
A controversial man, too. Unfiltered, aggressive, and prepared to pick a fight with anyone in combat sports, from rival promoters to athletes on his own roster, White is MMA's most contentious figure. To eager fans who have watched the sport grow into a massive, international enterprise over the last two decades, no one has done more for MMA. To disgruntled fighters who lament the lack of a commensurate increase in their wages and benefits over the same timeframe, no one has been more …read more
Source:: Sportsnet
(Visited 10 times, 1 visits today)