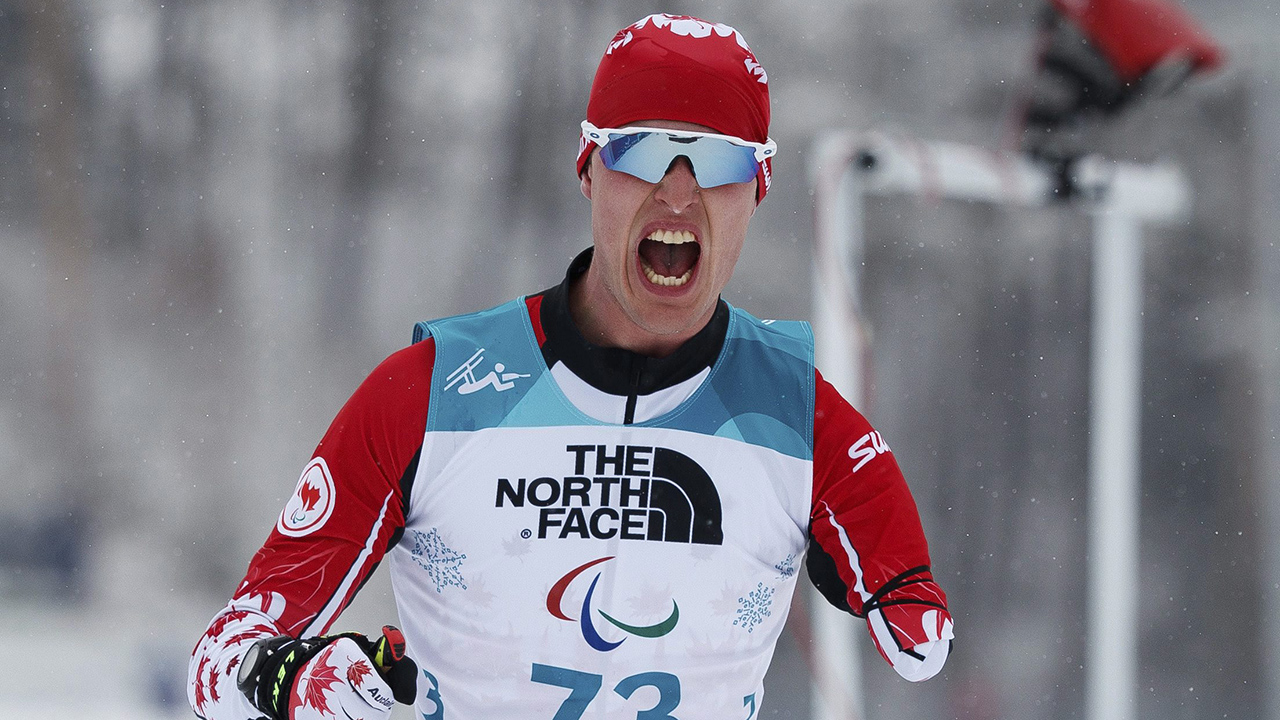 The Great One has won it more than anybody, a record four times in the 1980s. Figure skating legend Barbara Ann Scott won it three times, including back-to-back in 1947 and '48 while she was world and Olympic champion. Sidney Crosby has taken it home twice, and Cincinnati Reds star Joey Votto won it for the second time just last year.
Who'll be Canada's athlete of the year for 2018?
We'll find out soon, sports fans. The Lou Marsh Trophy winner will be announced on Tues., Dec. 11, after a gaggle of sports journalists — including a bunch from Sportsnet, if you can believe it — debate and eventually decide on who's most deserving.
But before that, let's look at some of the top candidates, starting with the honourable mentions.
HONOURABLE MENTIONS
Ted-Jan Bloemen: The Dutch-born speed skater who now competes for Canada not only won Olympic gold in the gruelling 10,000-metre race, but he also set the Olympic record in the process. Bloemen won Olympic silver at 5,000-m, too.
Alex Gough: The Calgary-born slider made history, becoming the first Canadian ever to win an Olympic medal in luge, which has been on the schedule since the 1960s. Gough won bronze in the women's individual event and silver in the team event.
Samuel Girard: He became the first Canadian in history to win 1,000-metre Olympic gold in short track speed skating. Girard also won four medals at world championships (two silver and two bronze).
Taylor Hall: He almost single-handedly carried New Jersey into the playoffs and his first-ever career playoff performance, with 93 points last year, an effort that earned Hall the Hart Trophy as the league's MVP.
Jennifer Jones: While the skip didn't win the right to represent Canada at the Olympics, she bounced back in a big way with a Women's World Curling Championship title in March. She also led her rink to a Scotties Tournament of Hearts title and earned the top ranking at season's end.
Nathan MacKinnon: He was a finalist for the Hart Trophy last season, notching 97 points despite missing eight games due to injury. He also led the Avalanche into the playoffs after a last-place finish the season before.
Brian McKeever: The visually impaired cross-country skier won three gold medals and a bronze at the Paralympic Games. The four medals added to an already massive collection, and mean McKeever is now both Canada's most decorated Paralympian ever and the most successful Paralympic cross-country skier in history.
Cassie Sharpe: She won Olympic gold in freestyle skiing's halfpipe event, bronze at the X-Games in super pipe and won the Crystal Globe on the World Cup circuit.
—
And finally, without further adieu, here are our top six contenders for Canada's top athlete of 2018. If you get your knickers in a knot over our …read more
Source:: Sportsnet
(Visited 2 times, 1 visits today)