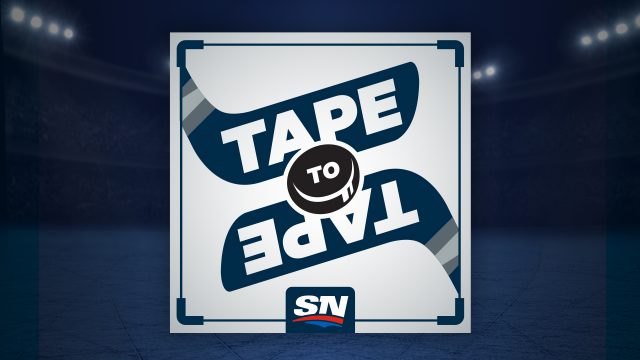 Controversy around goaltender interference is nothing new in the NHL. So forgive us if you've heard this before.
On Thursday night, trailing Vegas 4-3 in the third period, the Ottawa Senators gave up a goal they immediately wanted reviewed for goalie interference (you can see it atop this post). They were sure the ruling would be overturned, but the controversial goal stood and the Golden Knights took a two-goal lead with eight minutes left.
It was a backbreaker for the Sens.
"I don't know anymore. All of us together we just don't know anymore. We'll let them decide and that's it," a frustrated Guy Boucher said after the loss. "I guess that's why I'm not paid for those decisions. I don't want to think anything, it's not my job. I'll let them do their job. Just personally I couldn't explain it anymore."
if ( "1" == true && 'undefined' !== typeof window.getIndexAds ) {
var so = {preroll:{1:{1:{siteID:191888},2:{siteID:191889}}}};
adServerUrl = window.getIndexAds( 'http://pubads.g.doubleclick.net/gampad/ads?sz=640×360&cust_params=domain%3Dsportsnet.ca&iu=%2F7326%2Fen.sportsnet.web%2FVideo&ciu_szs=300×250&impl=s&gdfp_req=1&env=vp&output=vast&unviewed_position_start=1&ad_rule=1&vid=5859645660001&cmsid=384', so, permalink);
} else {
adServerUrl = "http://pubads.g.doubleclick.net/gampad/ads?sz=640×360&cust_params=domain%3Dsportsnet.ca&iu=%2F7326%2Fen.sportsnet.web%2FVideo&ciu_szs=300×250&impl=s&gdfp_req=1&env=vp&output=vast&unviewed_position_start=1&ad_rule=1&vid=5859645660001&cmsid=384";
}
$el.after( unescape("%3Cscript src="" + (document.location.protocol == "https:" ? "https://sb" : "http://b") + ".scorecardresearch.com/beacon.js" %3E%3C/script%3E") );
$( document ).one( 'ready', function() {
$( "#video_container-740992" ).SNPlayer( {
bc_account_id: "1704050871",
bc_player_id: "rkedLxwfab",
//autoplay: false,
//is_has_autoplay_switch: false,
bc_videos: 5859645660001,
is_has_continuous_play: "false",
adserverurl: adServerUrl,
section: "",
thumbnail: "https://assets1.sportsnet.ca/wp-content/uploads/2018/11/1704050871_5859650254001_5859645660001-vs-1024×576.jpg",
direct_url: "https://www.sportsnet.ca/hockey/nhl/boucher-100-sure-goalie-interference-golden-knights/"
});
});
There was no doubt contact between Craig Anderson and Vegas's William Carrier in front of the …read more
Source:: Sportsnet
(Visited 2 times, 1 visits today)