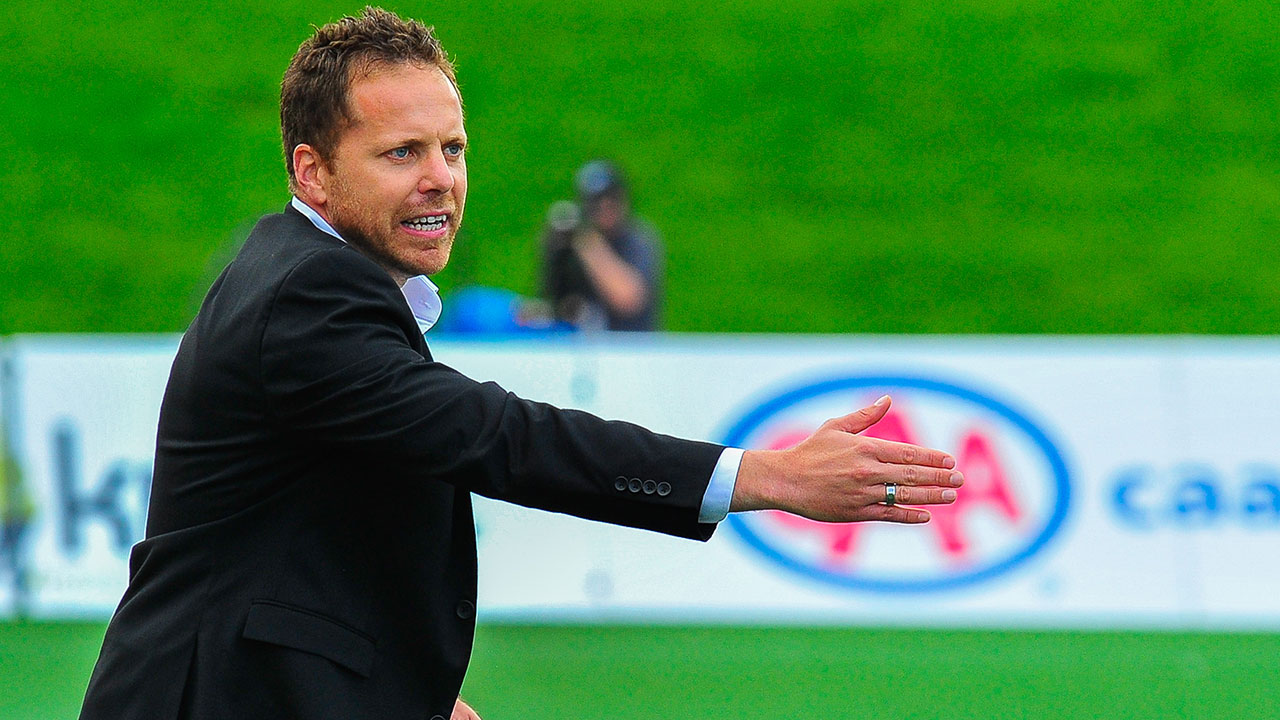 The Vancouver Whitecaps officially moved on from former coach Carl Robinson on Wednesday when it named Marc Dos Santos as his successor.
Dos Santos, a 41-year-old native of Montreal, becomes the fifth Whitecaps coach since the club joined Major League Soccer in 2011. He's been signed to a three-year deal by the Whitecaps.
Vancouver fired Robinson in late September, and named Craig Dalrymple, director of the club's youth academy, as his replacement on an interim basis. But the Whitecaps' plan was to always look outside the organization to find someone to take over the coaching reins.
Dos Santos has a wealth of experience, having previously coached the Montreal Impact, Ottawa Fury, Swope Park Rangers and San Francisco Deltas in lower-tier divisions. He won the the 2009 USL First Division title with Montreal and the 2017 NASL Soccer Bowl with San Francisco, and was a two-time NASL Coach of the Year, in 2015 and 2017.
By my count, Marc Dos Santos is now the fifth Canadian head coach in MLS history. He joins Frank Yallop, Mauro Biello, Mark Watson and Nick Dasovic. #VWFC
— John Molinaro (@JohnMolinaro) November 7, 2018
Most recently, Dos Santos worked as assistant coach under Bob Bradley at LAFC in 2018. This will be his first head coaching job in MLS.
"Marc is a confident, driven leader who has proven himself as a winner at every level he has been tested," Whitecaps co-owner Jeff Mallett said in a news release.
"We were impressed by his ability to deliver a clear plan that optimizes all of our resources to measurably improve the club in critical areas. Bringing in Marc positions the club to meet our goals of competing regularly with the best in the league and to win trophies for Vancouver's loyal supporters, starting first and foremost with the MLS Cup."
Dos Santos will have his work cut out in Vancouver. The Whitecaps finished eighth in the Western Conference this season, and failed to make the playoffs. Captain Kendall Waston, already upset over the firing of Robinson, has publicly stated he wants to leave Vancouver.
The Whitecaps' season-ending media availability held last week ended up throwing more gas on the fire, with players speaking of a divided locker-room and major personality clashes, leading to club president Bobby Lenarduzzi admitting that the culture of the club has to be fixed.
"Dos Santos has had success in every position he has taken. He's Canadian. He's well connected in MLS. He certainly checks a lot of boxes. I think what may be his most valuable asset is the connection to Brazil; he spent a couple of years coaching there," Sportsnet 650 radio commentator Dan Riccio recently wrote in a blog post for Sportsnet.ca.
"The biggest concern is where the ambition level of the front office is with this club. We know the budget was a sore spot for Carl Robinson during his five-year tenure. Will that change? Will it increase? Time will tell."
Source:: Sportsnet
(Visited 2 times, 1 visits today)