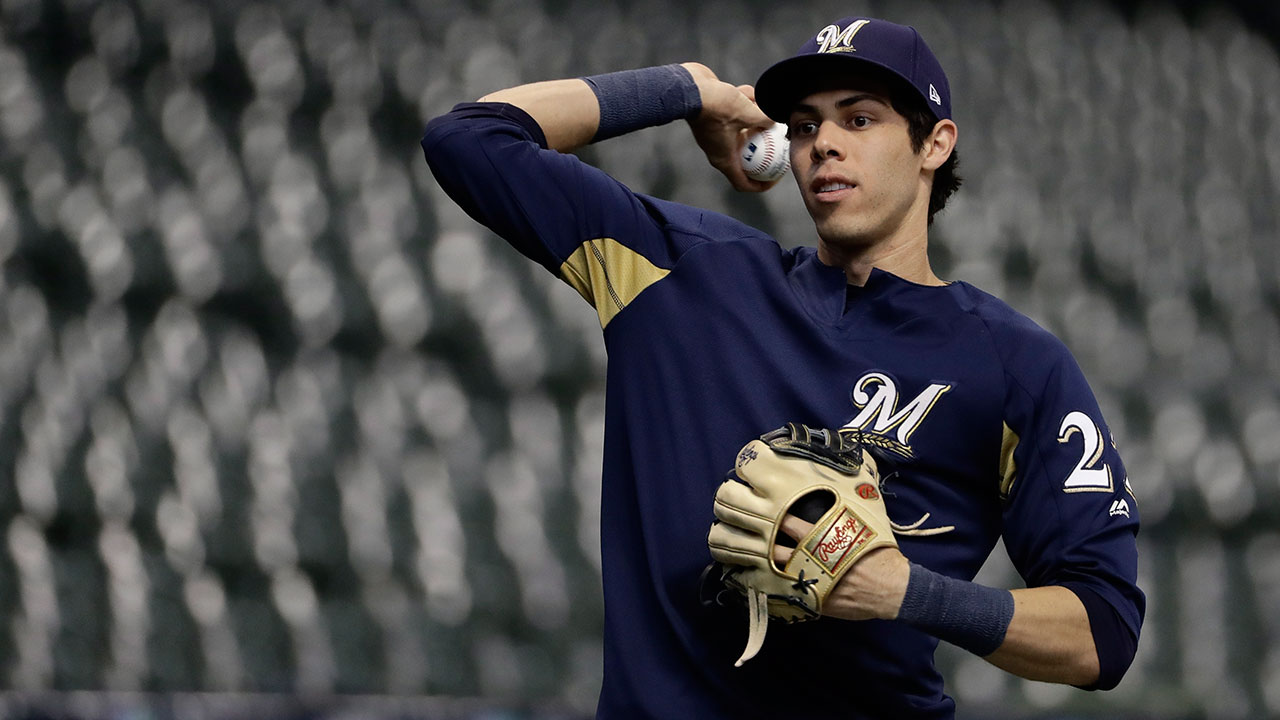 The Milwaukee Brewers know what the Los Angeles Dodgers are all about — or at least that was the case after Aug. 1, when the Dodgers hit seven (count 'em) home runs and blasted the Brewers 21-5 at Dodger Stadium, setting a stadium record for runs in a game.
In some ways this whole second half of the NL regular season seems to have been setting up this showdown — each team needed a 163rd game to finalize its post-season entry, the Brewers went 19-7 in September, the Dodgers 18-9, and perhaps most intriguingly, it was the Brewers and Dodgers who made serious runs at shortstop Manny Machado, who was eventually traded to L.A. by the Baltimore Orioles.
Here are six players who should help decide the series:
YASMANI GRANDAL, DODGERS
How on earth is this free-agent-to-be so under the radar?
Yasmani Grandal re-gained the No. 1 spot with the Dodgers this season and set all manner of career highs to emerge as one of the premier offensive catchers in the game. He's thrown out just a shade under 28 per cent of opposing base runners — good for fifth in the NL — and when he homered in the fifth inning of Game 2 of the NL Division Series, he snapped an 0-for-20 post-season drought.
The 29-year-old has hit the Brewers hard this season, going 7-for-17 (.412) including a two-homer game (including a walk-off shot) in a win at Dodger Stadium on Aug. 2 — one day after the Brewers were slammed 21-5. His 20 RBIs over the past four seasons are a personal high against any non-NL West opponent.
The Dodgers have had some gilt-edged offensive catchers in their history, but that multi-HR/walk-off HR game was the first by a Dodgers catcher since Roy Campanella accomplished the feat against the New York Giants on May 27, 1957. He's one of the best pitch-framers in the game.
KENLEY JANSEN, DODGERS
Whoever said you can never have enough pitching must have anticipated that Dave Roberts would be managing some day. The gut call, here, is that when this series is all said and done, the day will belong to whichever manager has the best touch with his relief corps. There's little doubt, then, that Kenley Jansen's stabilizing influence could make life a lot easier for the Dodgers.
Jansen, who missed 10 days with an irregular heartbeat and has also fought hamstring issues, had a four-seam fastball topping out at 96 m.p.h. and a cutter that came in at 93 m.p.h. on his way to three strikeouts in a pair of relief outings in the NL Division Series win over the Atlanta Braves. "This is who I am," Jansen said later.
Look: Pedro Baez has been a beast and his efficiency against lefty hitters makes him a key weapon in this series, Kenta Maeda has been dependable, but Roberts' job is a whole lot easier if, at the end …read more
Source:: Sportsnet
(Visited 1 times, 1 visits today)