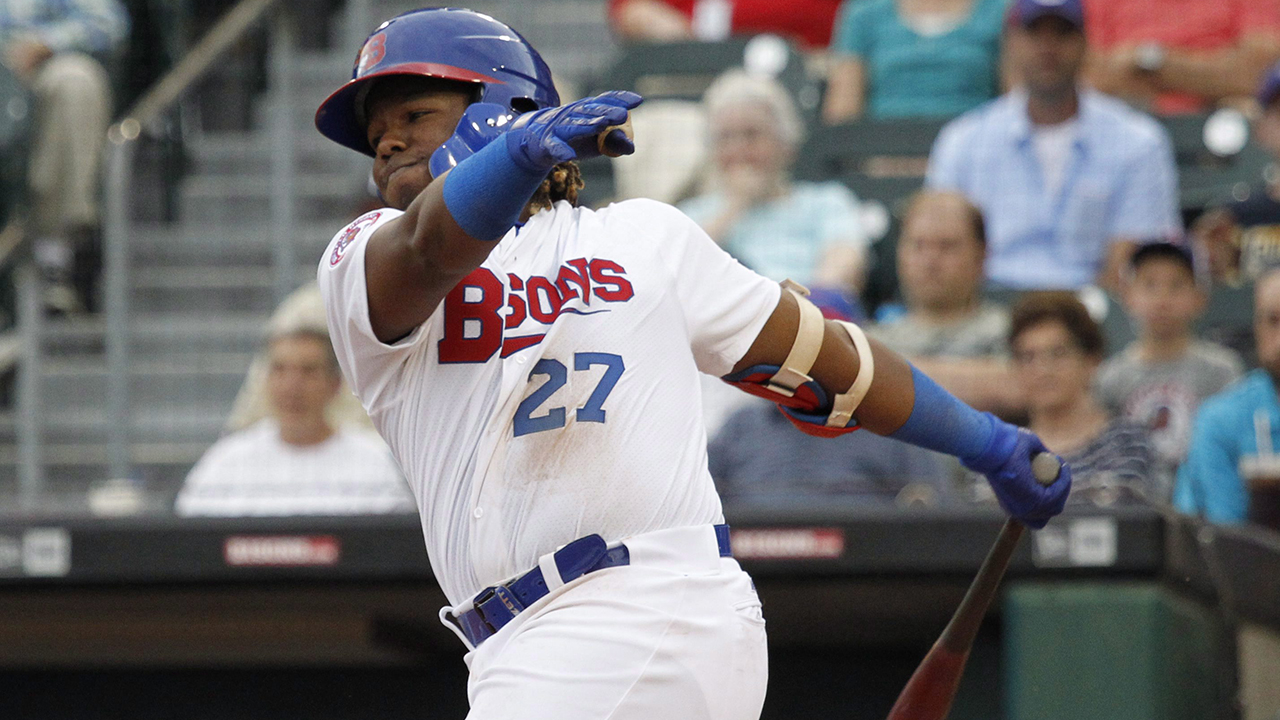 Toronto Blue Jays prospect Vladimir Guerrero Jr. was part of a horrifying moment on Wednesday when a he lined a comebacker off the head of an opposing pitcher during an Arizona Fall League game.
The ball came off Guerrero's bat at 103.2 mph and struck Arizona Diamondbacks prospect Tyler Mark on the head before ricocheting to the third base line.
Trainers and staff immediately rushed out to tend to Mark, who left the field under his own power after a few minutes, according to several reports.
This is what happened. I'm so happy that Tyler Mark left on his feet. pic.twitter.com/XjDwc8Un76
— Josh Norris (@jnorris427) October 11, 2018
No idea how but Tyler Mark appears to be ok after taking that line drive to the head area- walking off the field under his own power: pic.twitter.com/IbOtEMpce9
— Alex Ferrer (@PastyA_) October 11, 2018
Mark, who is set to turn 24 later this month, was selected by Arizona in the sixth round of the 2015 MLB Draft. The right-handed reliever split the 2018 campaign between the organization's high-A and double-A affiliates, sporting a combined 2.29 ERA and 10.9 K/9 rate over 63 innings.
Source:: Sportsnet
(Visited 5 times, 1 visits today)