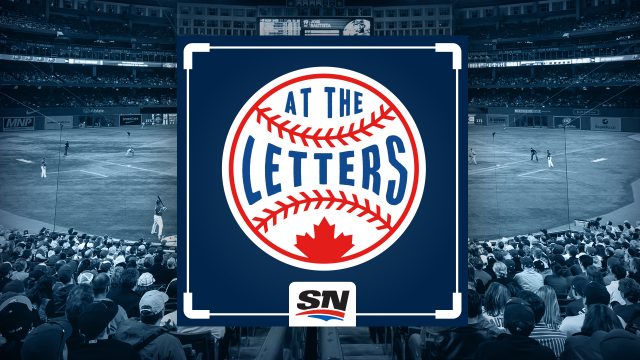 BOSTON – The final three weeks of the Toronto Blue Jays' season will feature all four of their AL East rivals, the presumed final homestand of a longtime manager and all kinds of youth.
Wins? Maybe, but that's really not the point for a team focused on the future. As the Blue Jays begin their final stretch of baseball, these storylines will be worth watching more closely than the team's win-loss record…
ROTATION AUDITION
As a team, the Blue Jays have a 4.86 ERA that ranks 27th among the 30 MLB teams. That alone tells you that the club will need to add pitching this winter.
Even though the front office has publicly ruled out the pursuit of elite free agents, some low-risk additions will be needed to round out the staff. Adding relievers is a must, especially since they'll have value at the 2019 trade deadline, but how much rotation help do the Blue Jays need? The next few weeks should offer clarity on that front as Marcus Stroman and Aaron Sanchez continue working their way back from finger issues and rookies Ryan Borucki, Sean Reid-Foley and Thomas Pannone get more reps at the highest level.
TOUGH DECISIONS AHEAD
Even if the performance of the team doesn't really matter, individual players have plenty at stake. That's especially true for those with a potentially weak hold on their roster spots.
For example, Yangervis Solarte could be considered disposable given his disappointing finish and the Blue Jays' alternatives around the infield. The switch-hitter had a tremendous start to the season, but later fell off at the plate and now owns a below-average .680 OPS (86 OPS+). Further complicating the decision, he recently missed time with an oblique injury.
Considering Solarte's limited range on defence and speed on the bases, the Blue Jays could deem him expendable. It's not hard to imagine a trade, and that $5.5 million option ($750,000 buyout) doesn't look nearly as appealing as it once did.
That's why these next three weeks matter. We saw in April what Solarte can do when healthy, and now he has a chance to remind the Blue Jays of what he can do at the plate.
On a smaller scale, relievers such as Justin Shafer, Mark Leiter Jr. and Jose Fernandez could strengthen their grip on 40-man roster spots by finishing strong. If they falter, though, they could become casualties when the club needs space for winter roster moves.
At the Letters
Ben Nicholson-Smith and Arden Zwelling take fans inside the Blue Jays and around MLB with news, analysis and interviews.
Home
| Subscribe
| Ben on Twitter
| Arden on Twitter
AL EAST FIELD TRIP
The Blue Jays will visit all four parks in their division within the next three weeks, ensuring that the club's rookies have at least some experience in the road ballparks they'll visit most often.
After a three-city trip through Boston, New York and …read more
Source:: Sportsnet
(Visited 10 times, 1 visits today)