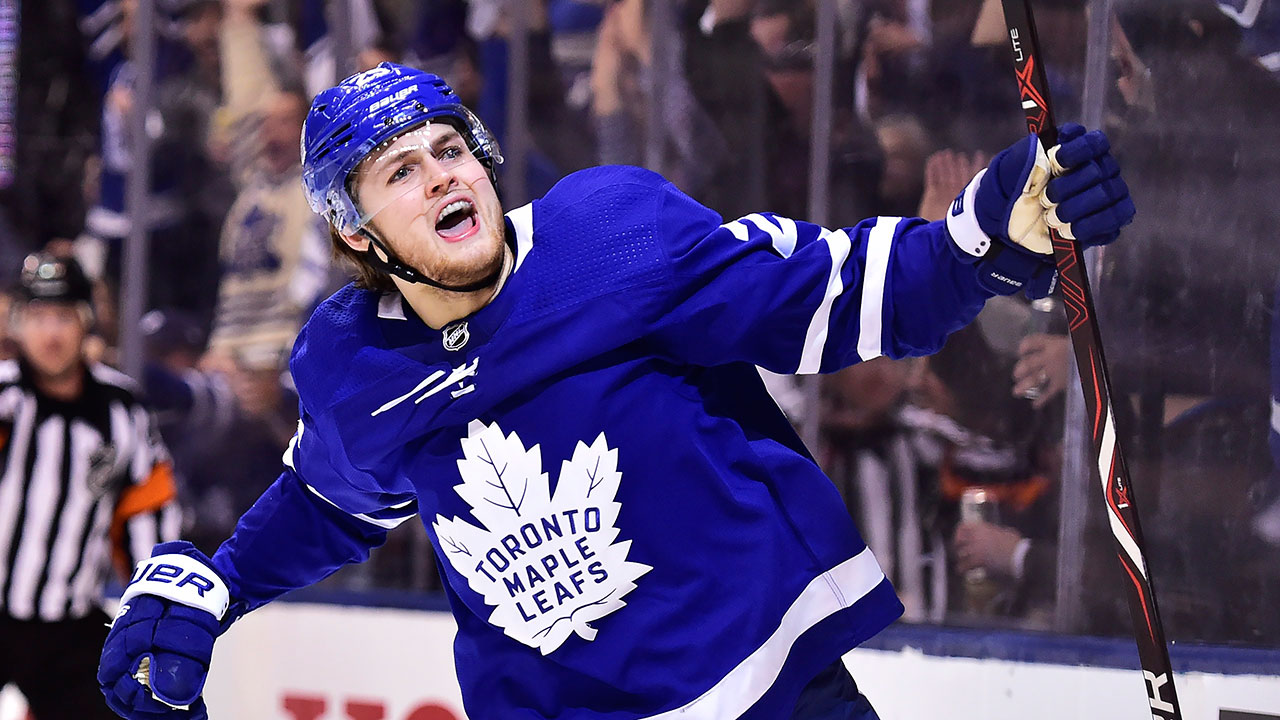 MILTON, Ont. – You only had to look out at the huge puddles forming in the fairways to think that William Nylander wasn't missing anything at all.
Rain made a mess of the Toronto Maple Leafs annual golf tournament on Monday afternoon. Organizers went from Plan A to Plan B to Plan C before eventually calling the whole round off and turning the event into an extended luncheon.
Still, the deluge didn't keep a full set of Leafs and Marlies players from joining alumni and sponsors inside the clubhouse at RattleSnake Point Golf Club.
Conspicuous by his absence was Nylander – who, according to a source, remains back home in Sweden waiting out a difficult contract negotiation between management and his agent Lewis Gross.
It's part of the business but it's not a particularly comfortable spot to be in. Team activities are already underway. Medicals will be completed on Thursday, training camp officially kicks off Friday and Nylander's arrival is still very much "TBD."
"It's a little bit stressful. I know in my case it was and they're very similar," said teammate Nazem Kadri, who had to wait until the eve of training camp in September 2013 before signing his second NHL contract. "I know Willy wants to be here and he wants to be around his teammates. It's not the easiest thing to go through. He's a great player, he's a great teammate and we love to have him around."
The biggest issue for players coming off their entry-level contracts is that they don't have much leverage in negotiations, especially with offer sheets having gone the way of the two-line pass. All you can really do is stay away and wait if the terms being discussed aren't to your liking.
Gross and Leafs GM Kyle Dubas have been working on a new deal since sitting down for a couple meetings in late June during the draft weekend in Dallas. With Nylander parked a continent away and camp about to open, they are getting down to brass tacks now.
Even though stalemates like these almost always get solved with very little tangible damage inflicted – Andreas Athanasiou, Josh Anderson and David Pastrnak all had career-best point totals after missing 40 days, 19 days and one day due to contract standoffs last fall – it wouldn't be an ideal way to kick off a season of mammoth hope and excitement in Toronto.
There's no reason to believe that Nylander will surface until his new contract is wrapped up.
The 22-year-old has elected to keep a low profile while fellow unsigned RFAs Darnell Nurse of the Edmonton Oilers and Sam Reinhart of the Buffalo Sabres returned to their cities and skated informally with teammates last week. (Nylander's brother, Alex, flew over from Stockholm to join the group in Buffalo as well).
William Nylander was in Toronto for a couple different events in August but returned to Europe after a promotional photo shoot at the end of the month.
[radioclip id=4202661]
"I haven't spoken to him in a little …read more
Source:: Sportsnet
(Visited 11 times, 1 visits today)