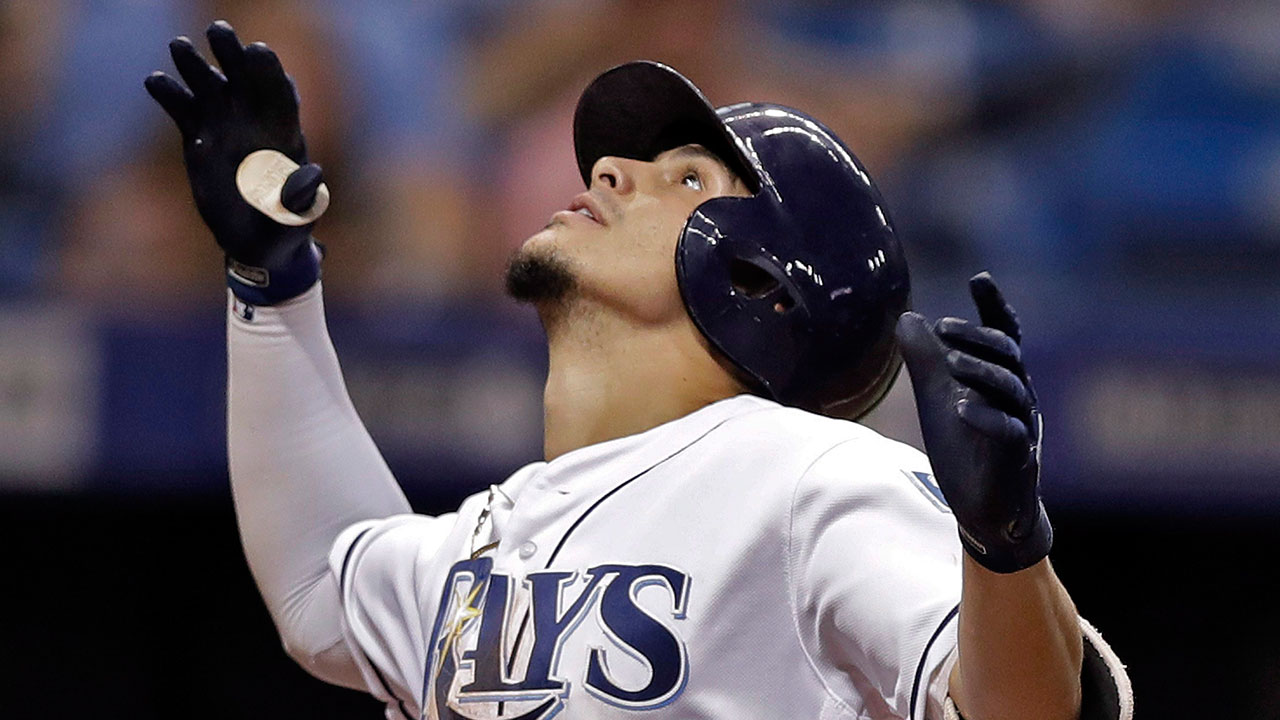 Never mind the New York Yankees and Boston Red Sox. The winds of change need to hit gale force soon for the Toronto Blue Jays just to keep pace with the Tampa Bay Rays.
Since May 18, the Rays have been either tied for third with the Blue Jays or ahead of them for all but two days. They've held down third alone since June 22 despite a roster turnover that has seem them change 65.4 per cent of last year's season-ending 40-man roster, use 20 rookies — a club record — and Friday night's roster included 11 players who weren't active the last time the teams played: June 14, when the Rays capped off a three-game sweep at Tropicana Field with a 1-0 win.
The Rays went into Friday's game with the same 115-game record as last season (58-57). That was good enough to be 7.5 games back of first place and one game back of the wild-card in 2017; this season, it's worth a 22.5–game deficit to the first-place Red Sox and a 10-game gap with the Oakland A's, who hold down the second wild-card. Some crazy stuff, man.
Rays manager Kevin Cash just shrugged when asked how his team has done it. Look at the names that have gone since the winter: Evan Longoria, Chris Archer, Steven Souza Jr., Jake Odorizzi, Wilson Ramos, Corey Dickerson, Nathan Eovaldi…
"The youth and enthusiasm of being in the big leagues takes care of most of it," said Cash. "Our staff does a really good job of staying positive and our young players have given us reasons to stay positive. You see some transition with young players; there's a lot of head-scratching and frustration. But (the Rays kids) have not done that. They've caught the ball very well. Had their ups and downs at the plate … but that's to be expected.
"On the pitching side, it's the same thing. Some really good outings and some where inconsistencies show up. But they continue to come to the ballpark and give you the work you want to see."
The Jays often look like a team that isn't good enough. But seeing them against the Rays makes them look even stodgier — and they'll see the go-go Rays a ton, with 11 of their remaining 47 regular-season games against Tampa. You want a true measure of the 2018 Blue Jays, here it is, folks.
And don't go 'Yeah, but,' about the minor-league systems, either, because the Rays are quite capable of playing that game.
Friday's Rays roster included some gilt-edged prospects: shortstop Willy Adames was the sixth-ranked prospect in the game in MLB Pipeline's pre-season rankings, first baseman Jake Bauers the 64th. Infielder Brandon Lowe, who made his Major League debut on Sunday, was the Rays ninth-ranked prospect mid-season; left-hander Jalen Beeks their 14th.
And don't look now, but despite all that and the presence of Sunday's starter Tyler Glasnow — who was the Pittsburgh Pirates' top-ranked prospect for the previous two seasons …read more
Source:: Sportsnet
(Visited 20 times, 1 visits today)