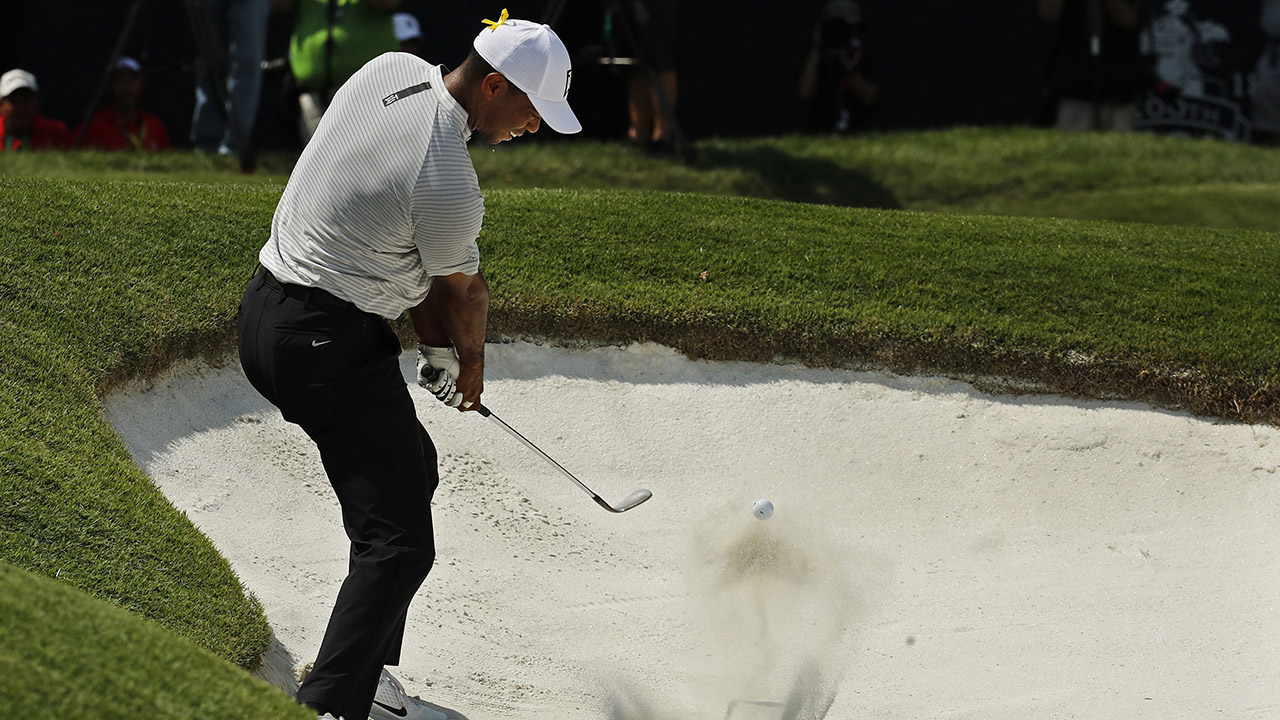 ST. LOUIS — The roars began at the second hole at Bellerive, where Tiger Woods rolled in a putt for birdie, and they grew in volume when he stalked another putt toward the hole for a birdie at the third.
But just as Woods was picking up momentum, another rumble brought him to a halt.
It came an ominously dark cloud that settled over the PGA Championship, bringing thunder and heavy rain that washed out the rest of the second round. It left Woods pondering his third shot into the par-5 eighth hole the rest of the night — not to mention his place on the leaderboard.
When play resumes at 7 a.m. Saturday, he'll still be 3 under for the championship and seven shots back of Gary Woodland, who played his second round early and was done long before the storms.
"It was fine. I'm 3-under par, so I felt I was headed in the right direction," Woods said after the PGA of America announced play was suspended for the day. "Tomorrow is going to be a long day for a lot of us and try and get back at it early."
Woods arrived for his tee time Friday knowing full well Woodland and others had gone low earlier in the day. The tees had been moved up, the hole locations had been made accessible, and the classic Robert Trent Jones design was ripe for the taking by the world's best players.
For as long as he was one the course, Woods proved he's still one of them.
He missed a birdie putt at the first but came through at the second, then stuck his approach shot close at the par-3 third, where water guards the right front. Woods knew he'd made that putt when it was still on the way, beginning his confident walk to pluck it from the hole early.
Woods showed even more emotion at the long, difficult par-4 fourth.
He had driven it into the right rough, then hit a low, screaming fade that dodged the greenside bunkers and ended up on the fringe. He popped a bump-and-run chip toward the hole and thought he had made it, beginning his famous fist-pump before the ball just skirted the cup.
"I almost got a fist-pump on video!" one fan screamed.
Woods kept the fist-pump in the holster when he poured in his third birdie of the round at the fifth, this time rolling in a 10-footer that got him to 3 under for the championship.
With more massive crowds watching his every move, Woods curled in a long putt to save par out of the bunker at the sixth, and he nearly holed another chip before making par at the seventh.
His drive at the eighth landed …read more
Source:: Sportsnet
(Visited 15 times, 1 visits today)