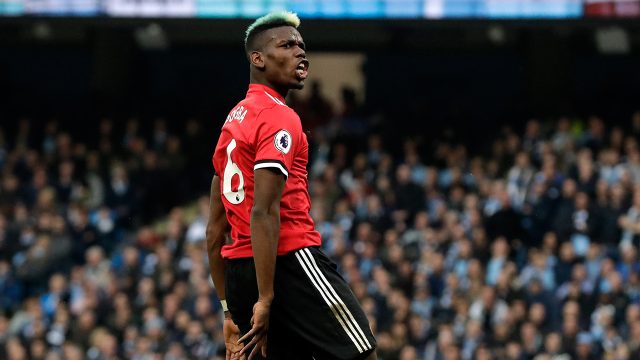 Sportsnet is proud to present its comprehensive and in-depth preview package of the 2018-19 Premier League season.
WATCH GAMES LIVE ON SPORTSNET
Watch matches from the Premier League live on Sportsnet every week. Consult the broadcast schedule || You can also watch games online at Sportsnet NOW
PICKS AND PREDICTIONS
Sportsnet convened a special panel of soccer pundits and asked them to give their picks and predictions for the season.
10 PEOPLE WHO WILL DEFINE THE SEASON
Sportsnet chief soccer reporter John Molinaro offers his take on the 10 newsmakers who will define the season.
Stream Premier League games on Sportsnet NOW
Live stream weekly matchups from around the Premier League with Sportsnet NOW. Get access to the Premier League, FA Cup, Bundesliga, Scottish Premiership and more.
SIGN UP for Sportsnet NOW
TRANSFER WINDOW WRAP-UP
The Premier League's transfer window has slammed shut, and Peter Galindo looks at the five biggest winners and losers of the Premier League's summer transfer period.
RANKING THE BEST KITS
A new season means new uniforms! Donnovan Bennett ranks the five best new kits for the upcoming season.
YOUNG PLAYERS TO WATCH
There is always one breakout player in every Premier League season. But which youngster will announce himself this year? Peter Galindo looks at the seven players under the age of 23 to watch this season.
PETER DRURY'S VIEWS
Play-by-play commentator Peter Drury chatted with Sportsnet 590 the FAN about the new Premier League season, including the state of affairs at Manchester United, if Liverpool can be a major threat to Manchester City, which team will be first to make a managerial change, and expectations for the Wolverhampton Wanderers.
[radioclip id=4167267]
HOW A SUPER-AGENT TRANSFORMED WOLVES
When the Premier League season kicks off, you may notice a certain Portuguese flair at newly promoted Wolverhampton Wanderers. Peter Galindo writes that this is all down to super-agent Jorge Mendes.
COHESIVENESS THE KEY FOR MAN UNITED
Vivek Jacob writes that it feels like the beginning of the end for Jose Mourinho at Manchester United, which may also be why it could be wise to expect quite the opposite.
SARRI AIMING TO REPLICATE NAPOLI SUCCESS AT CHELSEA
With Maurizio Sarri set to implement his 4-3-3 system he used at Napoli, Peter Galindo offers this detailed explainer on what Chelsea could look like under the Italian manager.
A GUIDE TO THE PROMOTED CLUBS
Vivek Jacob takes a look at Wolverhampton Wanders, Cardiff City and Fulham, the three sides that were promoted from the Championship to the Premier League.
Source:: Sportsnet
(Visited 3 times, 1 visits today)