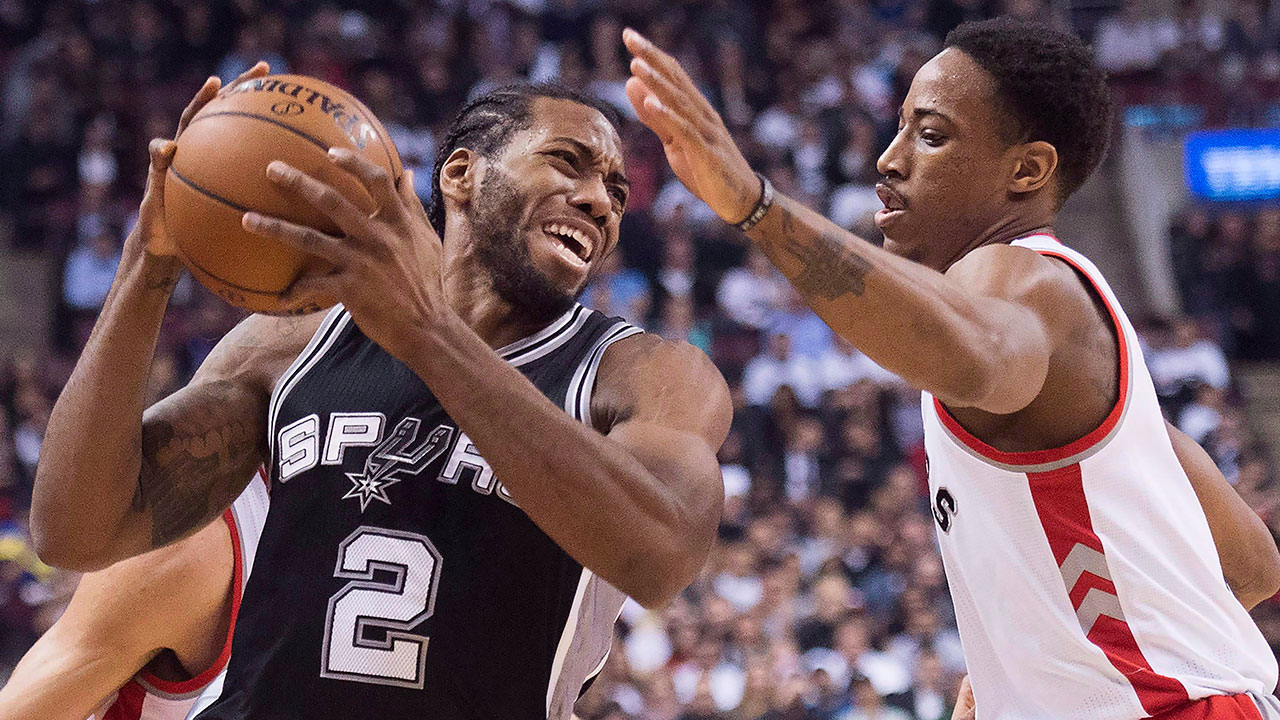 After nine years of loyal service, DeMar DeRozan will make his first appearance on Canadian soil as the enemy on Feb. 22 when the Toronto Raptors host the San Antonio Spurs, the league announced Friday.
The four-time all-star told Sportsnet on Aug. 3 that the date was already in his head and talked about how unique an experience it would be to be a visiting player in Toronto.
DeRozan was traded on July 18 to the Texas franchise along with Jakob Poeltl and top-20 protected 2019 first-round pick for superstar Kawhi Leonard and sharpshooter Danny Green.
Leonard's return to San Antonio is scheduled for Jan. 3.
The NBA released its television schedule for opening week on Aug. 8, revealing that the Raptors will play the Boston Celtics on Oct. 19 on ESPN and the Washington Wizards on Oct. 20 on NBA TV.
Source:: Sportsnet
(Visited 14 times, 1 visits today)