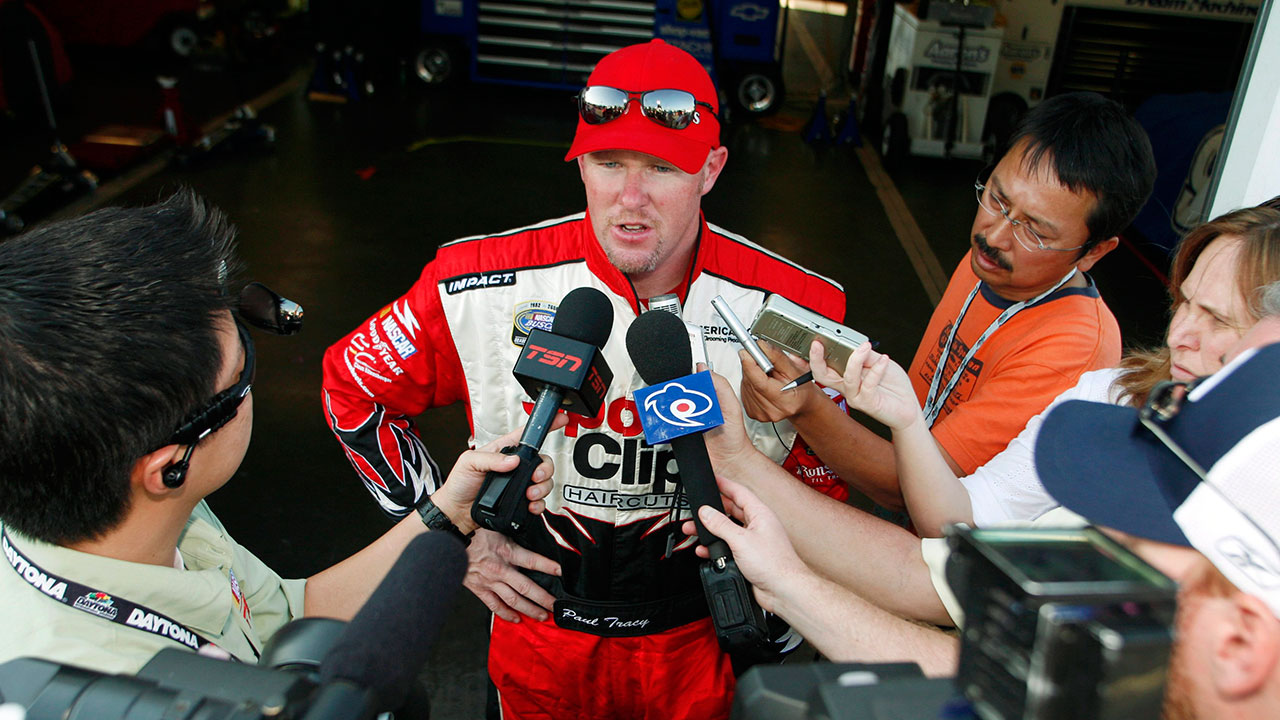 TORONTO — Paul Tracy has never been one to pull his punches.
The "Thrill from West Hill" was famously involved in two dust-ups with fellow drivers Alex Tagliani and Sebastien Bourdais, going so far as to criticize them for leaving on their helmets during the confrontations.
While roughly 12 years have passed, the 49-year-old from Toronto– who racked up 31 wins in IndyCar during his career — has no regrets about how he handled the incidents. In fact, he believes the series' current drivers are too "vanilla" and "corporate," unwilling to help stir up the rivalries necessary to market the sport.
"I was OK with being the guy that wore the black hat in this series for a long time," Tracy said in a phone interview earlier this week.
"That's kind of what the series is lacking, I think, in terms of trying to promote the series — everyone wants to be the good guy and no wants to be the bad guy."
if ( "1" == true && 'undefined' !== typeof window.getIndexAds ) {
var so = {preroll:{1:{1:{siteID:191888},2:{siteID:191889}}}};
adServerUrl = window.getIndexAds( 'http://pubads.g.doubleclick.net/gampad/ads?sz=640×360&cust_params=domain%3Dsportsnet.ca&iu=%2F7326%2Fen.sportsnet.web%2FVideo&ciu_szs=300×250&impl=s&gdfp_req=1&env=vp&output=vast&unviewed_position_start=1&ad_rule=1&vid=5808489572001&cmsid=384', so, permalink);
} else {
adServerUrl = "http://pubads.g.doubleclick.net/gampad/ads?sz=640×360&cust_params=domain%3Dsportsnet.ca&iu=%2F7326%2Fen.sportsnet.web%2FVideo&ciu_szs=300×250&impl=s&gdfp_req=1&env=vp&output=vast&unviewed_position_start=1&ad_rule=1&vid=5808489572001&cmsid=384";
}
$el.after( unescape("%3Cscript src="" + (document.location.protocol == "https:" ? "https://sb" : "http://b") + ".scorecardresearch.com/beacon.js" %3E%3C/script%3E") );
$( document ).one( 'ready', function() {
$( "#video_container-517905" ).SNPlayer( {
bc_account_id: "1704050871",
bc_player_id: "rkedLxwfab",
//autoplay: false,
//is_has_autoplay_switch: false,
bc_videos: 5808489572001,
is_has_continuous_play: "false",
adserverurl: adServerUrl,
section: "",
thumbnail: "https://assets1.sportsnet.ca/wp-content/uploads/2018/07/1704050871_5808496991001_5808489572001-vs-1024×576.jpg",
direct_url: "https://www.sportsnet.ca/more/childhood-dream-hinchcliffe-circuit-wickens/"
});
…read more
Source:: Sportsnet
(Visited 5 times, 2 visits today)