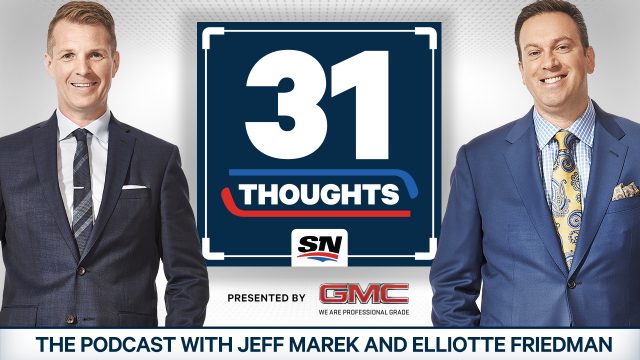 Sometimes a fresh start is all a skater needs to get himself back into hockey's good graces.
Here's a look at five NHL players who could be set up for a successful bounce-back year with their new club.
Tyler Ennis
Signed by: Toronto Maple Leafs (one year, $650,000)
2017-18 stats (Wild): 8G | 14A | 22Pts
The three-time 20-goal scorer with the Sabres saw his young career derailed by injuries, including concussions, resulting in him playing just 74 games over the course of two seasons between 2015 and 2017.
A healthy Ennis was expected to rebound last year after being acquired by the Wild, but never really hit his stride with his new club, falling down the roster, playing less than 12 minutes a game and eventually being a healthy scratch before ultimately having the final season of his five-year, $23-million contract bought out by Minnesota.
With the Maple Leafs' new-found depth at centre, there's no pressure for the versatile Ennis to fit into one position up front, and plenty of potential for him to find his scoring stride once again with a capable crew of playmakers surrounding him.
"I'm confident in my talent and my abilities and I feel like I haven't been able to show that recently," Ennis told the Toronto Sun's Terry Koshun after signing with the Maple Leafs. "I felt restricted and I am ready to get my swagger back and show people what I can do."
Anthony Duclair
Signed by: Columbus Blue Jackets (one year, $650,000)
2017-18 stats (Coyotes, Blackhawks): 7G | 12A | 23Pts
He's only 22, but Duclair is already on his fourth NHL team. The third-round pick (2013) put together an impressive 44-point rookie campaign in Arizona after being dealt to the desert by the Rangers but struggled to match that magic in the two seasons that followed. A short stint in Chicago ended when the Blackhawks didn't extend a qualifying offer his way.
Duclair has the talent to get back on track on the scoresheet but questions surrounding his work ethic are reportedly what held teams back from signing him. Still, reports indicated there were several offers for Duclair's services, and some were left scratching their heads at the one-year, $650,000 deal he ultimately signed. As disappointing as his season was, surely he could earn more than the league minimum on the open market.
Hockey's intangibles are tough to teach, but John Tortorella is a coach that rewards his grinders and won't hesitate to tell players when they need to step it up. Tortorella's tutelage, as well as the Blue Jackets' depth on the wing (and uncertainty surrounding Artemi Panarin's future there), will make for healthy competition in the lineup — and a real test for Duclair.
31 Thoughts: The Podcast
A weekly deep dive into the biggest hockey news in the world with hosts Elliotte Friedman and Jeff Marek. New episodes every Thursday.
Apple Podcasts
| Podcatchers
|
Source:: Sportsnet
(Visited 4 times, 1 visits today)