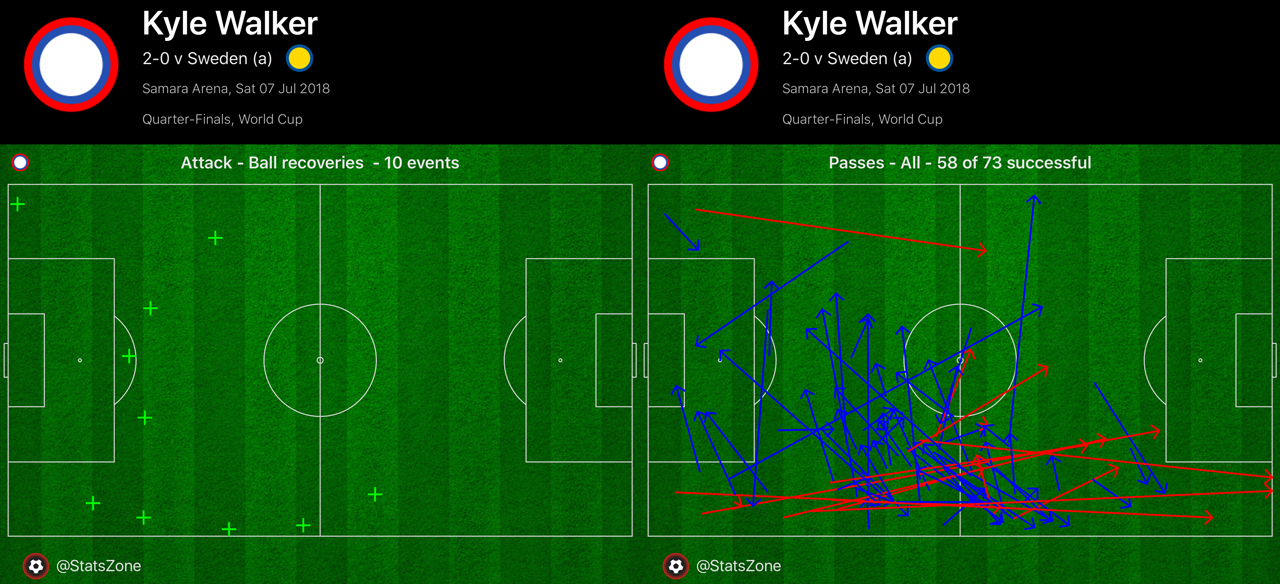 England and Croatia sealed their places in the World Cup semifinals on Saturday, with the English defence and Croatian midfield stealing the show in the process.
Here are three winners and three losers on Day 21 at the 2018 World Cup.
WINNERS
Set pieces
Eight of England's 11 goals have been scored off set pieces, including their opener against Sweden.
No other team at the World Cup has more set-piece goals than England, who have only scored three times from open play, the lowest total among all four semifinalists.
Even when England appears tepid in possession or struggle to create chances, the players have been clinical with their finishing off set piece opportunities. Those organized runs prior to a corner or indirect free kick are difficult to stop, especially when teams mark zonally. Suddenly, a Harry Maguire or John Stones can rise above the rest and place a perfect header into the top corner.
This focus on set pieces was part of coach Gareth Southgate's pre-tournament preparations. He took inspiration from the NBA, NFL and New Zealand's All Blacks when studying how England would attack and defend corners and free kicks.
This isn't the first time a team has drawn inspiration from another sport. Spanish coaches also studied the movements in basketball to enhance its famed "tiki-taka" style that delivered three major titles from 2008 to 2012.
On the surface, it may appear to be a bizarre plan. But the England coaching staff is certainly reaping the rewards.
England's defence
The penalty against Tunisia and the Panama goal aside, the English back line has been quite faultless.
Kieran Trippier has arguably been the standout defender due to his impeccable vision on top of his defensive qualities. Trippier's 3.3 key passes per game, per WhoScored, is only bested by Neymar (4.6) among players with at least four appearances. He also contributed defensively with two interceptions, three tackles and two blocked crosses in the Sweden match. Emil Forsberg, who won the Man of the Match award for his performance against Switzerland in the Round of 16, was ineffective thanks to Trippier's efforts.
Kyle Walker, meanwhile, has been masterful in winning possession during opposing counter-attacks. His ability to track back, recover the ball on the run and distribute is so crucial to this English system. No one had more ball recoveries in the game than Walker's 10.
John Stones is known for his passing abilities but his defending deserves some praise, too. Most of Stones' and Harry Maguire's defensive actions were actually completed away from the England penalty area, which underlines the effectiveness of England's ability to shut down any opposing counter-attacks.
Ashley Young wasn't as active, although his delivery for Maguire's goal was perfect, as are all of Young's set pieces.
Don't count out Jordan Pickford, either. He produced two top-drawer saves on Saturday and made a ridiculous stop on Colombia's Mateus Uribe prior to Yerry Mina's equalizer in the round of 16.
In more ways than one, England's defence is the real backbone of this side.
Croatian midfield
Score …read more
Source:: Sportsnet
(Visited 19 times, 1 visits today)