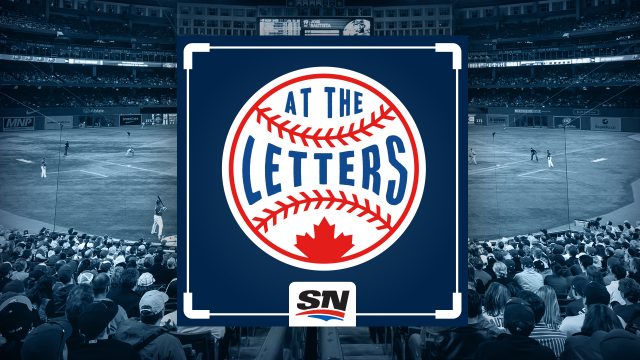 For the first two months of this season, the future of the Blue Jays revolved around an all-world third baseman whose combination of uncanny hand-eye coordination and elite bat speed produced video-game numbers.
Then Vladimir Guerrero Jr. got hurt.
With Toronto's imminent franchise player out at least a month, the focus now shifts to the current franchise player, another all-world third baseman with a track of video-game numbers, albeit not this season. Over the next month and a half, nothing will matter more to the Jays' future than what happens to Josh Donaldson.
The former MVP and three-time All-Star has been out since May 29 with a calf injury, marking his second DL stint of the year. All told, he's played in just 36 games so far in 2018. When you're a player in your walk year before free agency, that's a brutal break… for both Donaldson and his employer.
Still, if health were the only issue, both Donaldson and the Jays would have reason for optimism. The latest reports have him potentially starting a short rehab assignment on Friday, with an eye toward returning next week. Six weeks would normally offer plenty of time for a top player to showcase his talents before the July 31 non-waiver deadline, allowing potential suitors to line up, and start a bidding war.
Unfortunately, Donaldson's in the midst of his worst campaign (by far) since his first full season back in 2013. In 36 games, he's batting a modest .234/.333/.423.
Troubling indicators abound.
He's struck out in 27.7 per cent of his plate appearances, the highest mark since Donaldson became an everyday player in the big leagues. He's swinging at more pitches out of the strike zone than at any point since that 2013 season, with more frequent swings and misses than ever before. Among the 127 American League players with 150 or more plate appearances this year, only seven have made contact less frequently than Donaldson has.
If you're hoping Donaldson can at least hit a ton of homers while whiffing a lot, watching him post the highest groundball rate of his career is yet another discouraging sign.
For the Jays to get maximum trade value in return, Donaldson will need to shake off both injuries and all those early-season struggles. The good news is that we're talking about a player who hit at peak levels last year, batting a huge .270/.385/.559, with 33 homers in just 119 games. At age 32, it's unlikely that Donaldson has suddenly aged out of his talent. More likely, his 2018 woes stem from a combination of iffy health and a small sample size of at-bats.
So let's take the optimistic view and assume that Donaldson makes it back healthy next week, immediately rediscovers his best swing, and starts raking to the best of his abilities. In that scenario, what could the Jays get for him between now and July 31?
The answer might largely depend on factors beyond the Blue Jays' control.
With Donaldson slated to hit the open market …read more
Source:: Sportsnet
(Visited 11 times, 1 visits today)