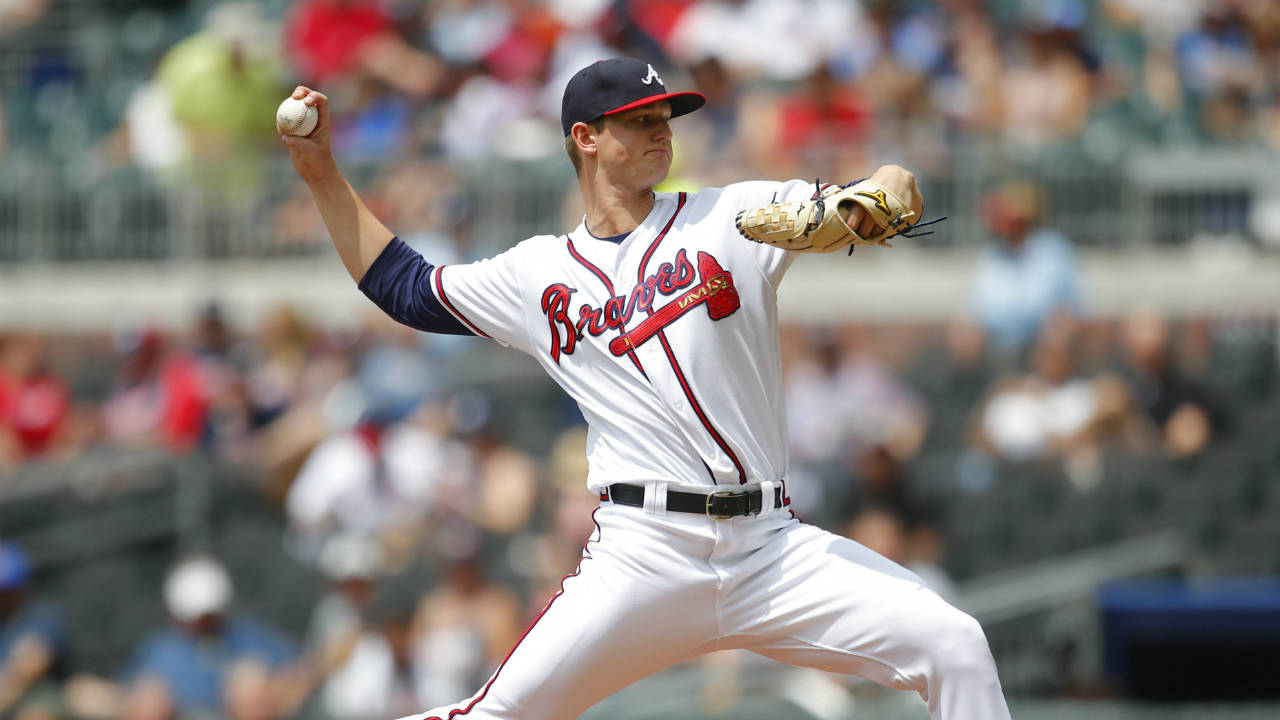 ATLANTA — Mike Soroka did not allow a hit until the seventh inning, Freddie Freeman homered and drove in both runs, and the Atlanta Braves beat the New York Mets 2-0 on Wednesday.
Soroka, the youngest pitcher in the major leagues and one of baseball's top prospects, returned from a right shoulder strain that sidelined him since May 17 to outpitch NL ERA leader Jacob deGrom in a game that lasted only 2 hours, 12 minutes.
The Mets have lost 10 of their past 11 and 17 of their past 21.
Making his fourth career start, Soroka (2-1) gave up one hit, one walk and struck out four in 6 1/3 innings.
Freeman, the NL batting leader, has hit safely in 23 of his past 24 games. He drove in the first run with a single in the fourth off deGrom (4-2). He homered off Jeremy Blevins in the eighth.
Freeman has five homers in his past seven games and 14 overall.
Atlanta manager Brian Snitker said that Soroka would be on a pitch count, so it was no surprise when he replaced him with A.J. Minter after Michael Conforto singled to begin the seventh after 74 pitches.
Shortstop Dansby Swanson, playing deep near second base, fielded the ball cleanly on the outfield grass, but his throw sailed over Freeman's glove at first.
DeGrom (4-2) allowed seven hits and one run and struck out seven in seven innings and threw 86 pitches. He began the game leading with majors with a 0.81 ERA since April 21, but trailed 1-0 in the fourth when Swanson doubled with one out and scored on Freeman's single.
Left fielder Brandon Nimmo let Freeman's single bounce up and hit him in the chest. He didn't pick the ball up cleanly and Swanson scored from second.
The punchless Mets have scored 10 runs in their past 78 innings and began the day 14th in the NL in runs scored. New York has lost deGrom's past five outings even though he's allowed only five runs over that span.
Conforto moved to second on a wild pitch by Soroka in the seventh inning, but didn't advance when Minter struck out Nimmo and Jay Bruce popped up.
Soroka's other base runner was Bruce, who walked to begin the second inning. The next batter, Kevin Plawecki, grounded into a double play.
Dan Winkler faced four batters in the eighth for Atlanta. Arodys Vizcaino earned his 12th save in 14 chances in a shaky ninth. Nimmo doubled with two outs, advancing Conforto, who walked to third before Bruce popped up to end it.
STILL SCORCHING
Freeman is hitting .385 going back to May 19. Facing a shift in the fourth, Freeman went to the opposite field …read more
Source:: Sportsnet
(Visited 10 times, 1 visits today)