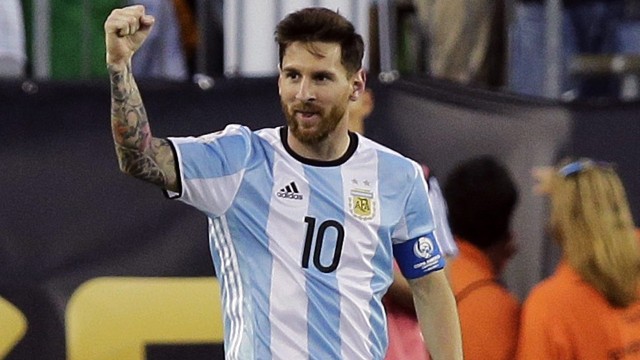 Jason deVos was at the very centre of one of the best moments in the history of Canadian soccer.
It was deVos's goal that stood up as the winner in Canada's 2-0 victory over Colombia in the final of the 2000 CONCACAF Gold Cup, still the only major international tournament the Canadian men's team has ever won in the modern era.
It was hardly a fleeting moment for deVos – a no-nonsense defender during his playing career, he had an outstanding Gold Cup, and was one of three Canadians named to the tournament's all-star team.
But there was far more heartbreak than success with the national team for deVos, who served as Canada's captain for several years, earning 49 caps from 1997 to 2004. The native of London, Ont., was involved in three World Cup qualifying cycles, including for the 1998 tournament in France when Canada last made it to "the Hex," the final round of the CONCACAF qualifiers.
2018 World Cup coverage on Sportsnet
The FIFA World Cup in Russia runs from June 14 to July 15, and Sportsnet.ca will have in-depth daily coverage.
Daily news & feature stories
| Match schedule
| Group standings
| Team profiles
| History of the World Cup
| Scoreboard
DeVos has been retired for over a decade, but failing to help Canada qualify for a World Cup continues to gnaw at him to this very day.
"Since I was a kid, I wanted to be able to pull on that red jersey and play in a World Cup for Canada. Ultimately, I failed, and it bugs me every day. It's probably something that will stick with me until the end of my life," deVos recently admitted in an interview with Sportsnet.
Now employed by Canada Soccer as its director of development, deVos is focused on how we develop players and coaches in this country, all with an aim towards putting Canada in a better position to qualify for the World Cup, something it hasn't done since 1986.
It was while watching that tournament in Mexico on television as a young boy that inspired deVos to pursue soccer as a career.
Canada is attempting to co-host the 2026 FIFA World Cup with Mexico and the United States. Should the "United Bid" beat out Morocco for the right to stage the 2026 tournament, deVos believes it could lead to an entirely new generation of Canadian youngsters taking up soccer.
"The possibility of hosting the World Cup in Canada would be an absolute game-changing event for the sport in this country," deVos offered.
"I go back all the way to growing up in London and my start in the game. Everything I went through as a player over the years – the ups and downs, the heartache, the injuries, the disappointments, the bouncing back from really hard times – it was all for that jersey. It was all for wearing that jersey, to represent my country and get us to a World Cup.
"If we get to host in 2026, …read more
Source:: Sportsnet
(Visited 23 times, 1 visits today)