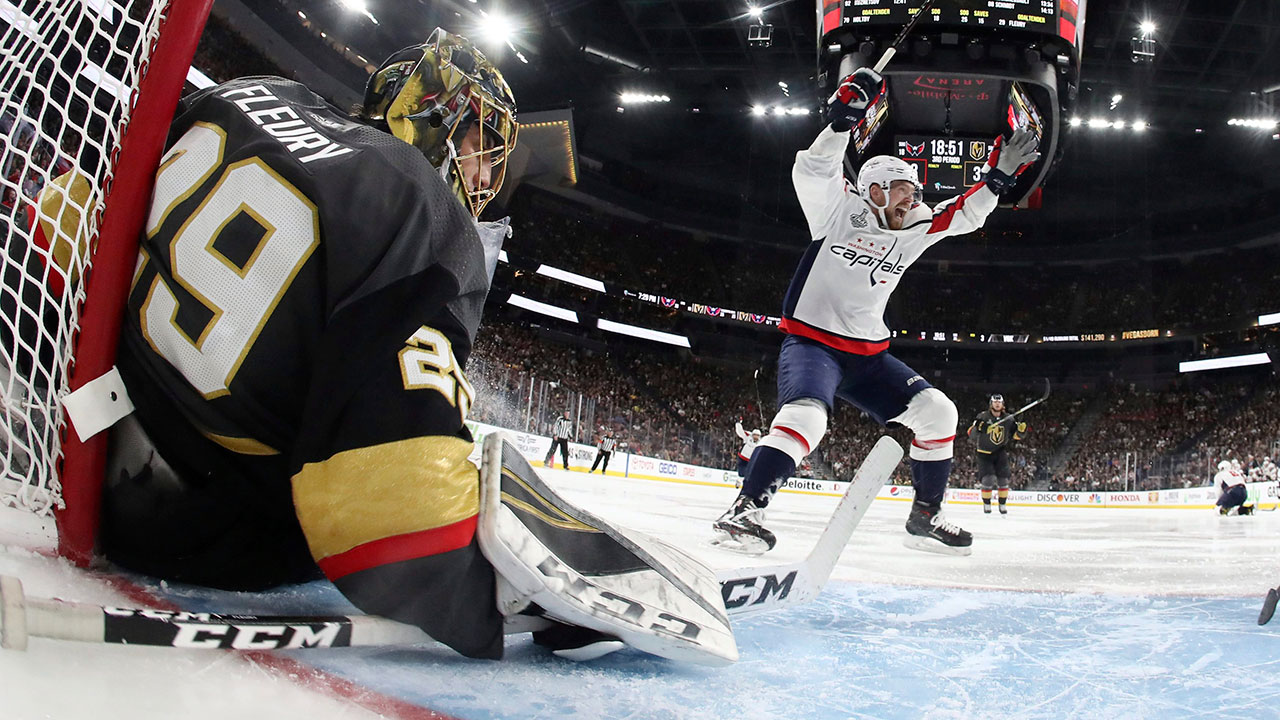 The handshake line we see during the Stanley Cup Playoffs is regarded as one of the classiest traditions in hockey, one the Washington Capitals and Vegas Golden Knights participated in last week to close out the NHL season.
The champion Caps decided to show another touch of class via a full-page ad they took out in Tuesday's edition of the Las Vegas Review-Journal.
In the ad, the Capitals thanked the Golden Knights and their enthusiastic fan base for an entertaining, hard-fought five-game series and congratulated the team and city on its remarkable inaugural season.
In today's RJ: A message from the @Capitals to the @GoldenKnights: "Congratulations to the Vegas Golden Knights on the most successful inaugural season in the history of professional sports" #VegasBorn #ALLCAPS pic.twitter.com/8fDaR1r0VM
— Las Vegas RJ (@reviewjournal) June 12, 2018
While the Capitals have been at the centre of the hockey world since hoisting the franchise's first Stanley Cup—going on a four-day bender and helping Jimmy Fallon do a keg stand Cup stand on The Tonight Show will do that—the Golden Knights' improbable success as an expansion franchise was the talk of the season as a whole.
Golden Knights goaltender Marc-Andre Fleury was one of the players featured in the ad photo, which is fitting since he became the face of the franchise. Caps netminder Braden Holtby was the other player pictured.
Source:: Sportsnet
(Visited 5 times, 1 visits today)