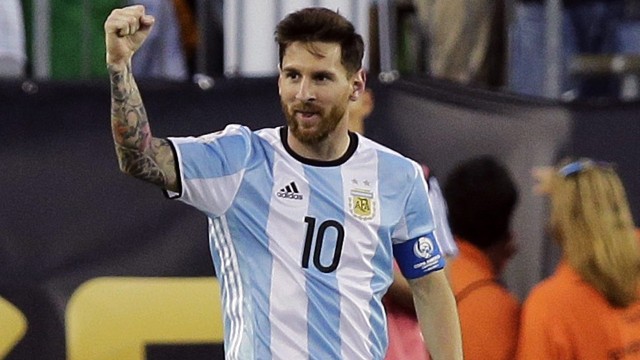 From humble beginnings: The birth of the World Cup
Soccer is the world game, the beautiful game, and the World Cup is its showcase event, surpassing even the Olympics in terms of popularity, size and spectacle.
How ironic, then, that it was the Olympics – or more specifically the International Olympic Committee – that lent a helping hand, albeit unintentional, to establish the World Cup as the biggest sporting event on the planet.
The global appeal of soccer dates back to the first international match in 1872 between England and Scotland. The game quickly spread to other countries and cultures across Europe and around the world, and by the early 20th century soccer's popularity was growing at an exponential rate, underlying the sport's need for a single entity to oversee the worldwide game.
2018 World Cup coverage on Sportsnet
The FIFA World Cup in Russia runs from June 14 to July 15, and Sportsnet.ca will have in-depth daily coverage.
Daily news & feature stories
| Match schedule
| Group standings
| Team rosters
| History of the World Cup
| Scoreboard
The void was filled when Federation Internationale de Football Association (FIFA), the international governing body of soccer, was formed in 1904 in France.
It was at its inaugural Paris congress that FIFA proclaimed that it alone, and not the IOC, had the right to stage soccer's world championship. Over the ensuing years, the two organizations butted heads over control of the Olympic soccer tournament – at the time, the only competition that enjoyed worldwide participation, even if it was for "amateurs" only.
At a 1920 congress at the Antwerp Olympics, the concept of the World Cup was agreed to in principle by the delegates of FIFA. Four years later at a meeting during the Paris Olympics, FIFA discussed the matter further and began to put the wheels in motion.
Breaking away from Olympics
In 1926, Henri Delaunay and fellow Frenchman and FIFA president Jules Rimet, the two driving forces behind the World Cup, turned up the heat. Delaunay proclaimed to his FIFA brethren that "international [soccer] can no longer be held within the confines of the Olympics and many countries where professionalism is now recognized and organized cannot any longer be represented there by their best players."
Finally, in 1928 at meeting conducted at the Amsterdam Olympics, Delaunay's resolution was passed by the delegates and FIFA began making plans to immediately organize soccer's first world championship, and the World Cup was born.
FIFA knew that it wanted to stage the tournament in 1930, but talks dragged on and soccer's governing body had trouble finding a nation that had the finances and resources to host the competition.
In May 1929 in Barcelona, FIFA awarded the first World Cup to Uruguay, a natural pick for a host considering it was the two-time reigning Olympic champion, and the country would be celebrating its centenary in 1930.
While both of these factors played a part in the South American nation's selection, the reality is Uruguay made FIFA an offer it couldn't refuse: …read more
Source:: Sportsnet
(Visited 10 times, 1 visits today)