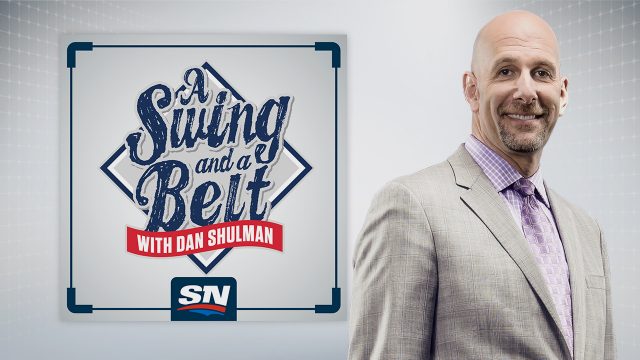 MIAMI — Los Angeles Dodgers manager Dave Roberts leaned back in his chair and it did not collapse, which is surprising given the way the season has gone.
The defending NL champions had just endured their fifth defeat in a row, all against last-place teams. The latest loss came in Miami, and Roberts contemplated his team's place in the universe, including a mere one-game lead over the Marlins, baseball's perennial punch line.
"I need a Presidente," he said, before pausing to reconsider. "I need more than one."
Here's a toast to one of the most surprising teams in the majors, although not in a good way. The Dodgers began the season with expectations to match their high payroll, but they've been bad and getting worse. Since May 5, they are 0-7 against the Marlins, Reds and Padres, the NL's cellar-dwellers.
On Tuesday the Dodgers failed to score against Miami starter Wei-Yin Chen, who entered with a 10.22 ERA. The 4-2 defeat left them at 16-25, putting Roberts' team on pace for 99 losses.
"This is testing every bit of fight you have," he said. "This is a stretch I'm sure a lot of these guys haven't gone through."
Actually, the Dodgers had an awful stretch just last summer, when they lost 16 of 17. But that felt different because they were 91-36 when the swoon began.
They regrouped to reach Game 7 of the World Series, and with most of their roster back, expected to be one win better in 2018. Instead, too many injuries and sickly swings threaten to derail the season.
A Swing and a Belt podcast:
A Swing and a Belt with Dan Shulman
In this MLB and Toronto Blue Jays podcast, Dan Shulman takes a look at the human side of baseball. Because everyone in the game has a story.
Home
| Subscribe
| Shulman on Twitter
"It's not fun," catcher Austin Barnes said. "Every day it seems like there's something not clicking. It is absolutely frustrating."
Offence is the biggest disappointment. Yasiel Puig hit his first home run Sunday after clubbing 28 last year. Cody Bellinger has six homers after hitting 39 in 2017. Leadoff batter Chris Taylor's average has fallen to .234 from .288 a year ago.
Against the Reds last week, the Dodgers totalled nine runs while being swept in a four-game series at home. Clutch hits have proved elusive and the bullpen has been wobbly, which explains why Los Angeles is 4-13 in games decided by one or two runs.
The Dodgers are accustomed to coming up short — they haven't won the World Series since 1988. But sub-.500 is something different for a franchise that has won five consecutive NL West titles.
"It's baseball; it's a tough game," …read more
Source:: Sportsnet.ca
(Visited 10 times, 1 visits today)