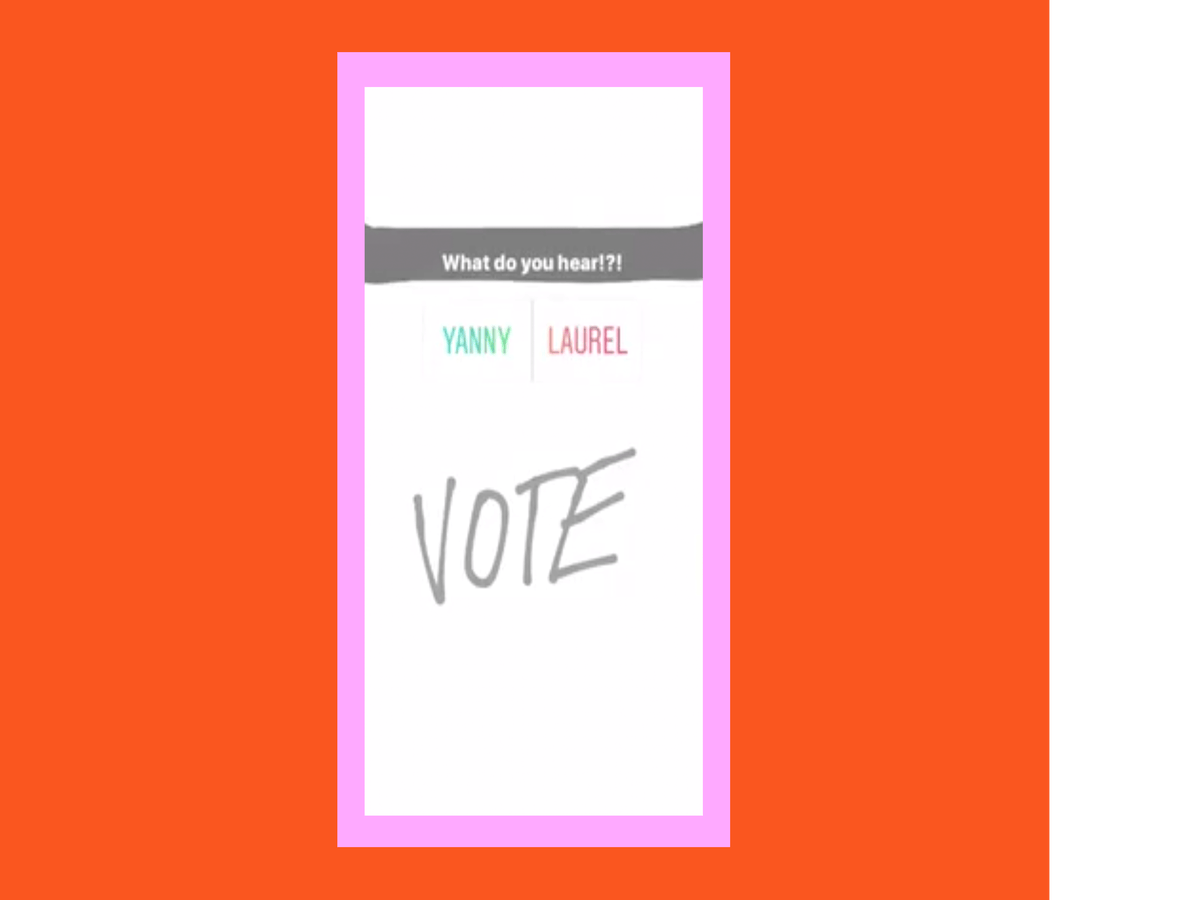 Remember a few years ago when the world was a little less crazy and we were a little more innocent and some girl posted a picture of a dress which some people thought was gold and some people thought was blue? What a wonderful time that was, when the internet's main prerogative was good-natured banter over an optical illusion.
Since there, there's been almost daily attempts to recreate that same phenomenon. But nothing has come close to conjuring up that same definitive "Team Gold", "Team Blue" divide.
Until now.
Enter "Yanny or Laurel". A sound illusion that's got people tearing their hair out. Upon playing the video below, posted by Instagrammer Cloe Feldman, some people definitely hear "Yanny" whilst others definitely hear "Laurel." See/hear for yourself.
What do you hear?! Yanny or Laurel pic.twitter.com/jvHhCbMc8I
— Cloe Feldman (@CloeCouture) May 15, 2018
According to a quick poll of the R29 offices, it's pretty much a 50/50 split as to who can hear what. According to Brad Story, Professor of Speech, Language and Hearing at The University of Arizona who …
New Look Under Fire For "Fat Tax" On Plus-Size Clothes
The Party Destination That's Fast Becoming A Murder Capital
The Victims Of The Manchester Terror Attack, One Year On
Like what you see? How about some more R29 goodness, right here?
Google Honors Tamara de Lempicka, A Leading Painter Of The Roaring Twenties
Uber Will End Forced Arbitration & Change How It Handles Sexual Assault Cases
How To Stream All The Performances Of The 2018 Billboard Music Awards
Source:: Refinery29
(Visited 4 times, 1 visits today)