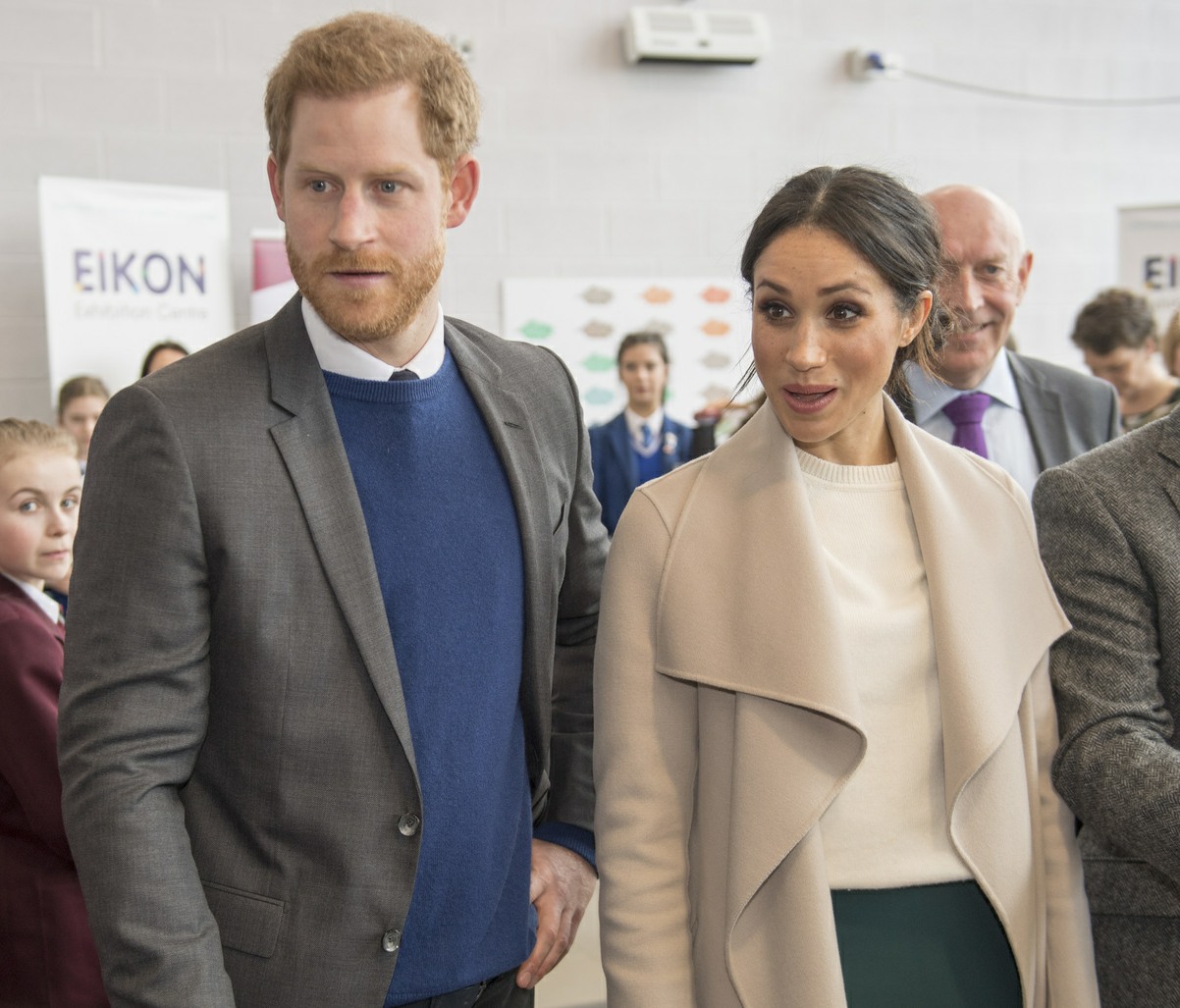 For weeks now, we've been talking about Katie Nicholl, the royal biographer best known to me for her often-sugary assessments of the Duchess of Cambridge. Nicholl was able to parlay her long-standing access to the Middleton family into a larger career covering and documenting the entire royal family. Which is why I find her new book, Harry: Life, Loss, and Love, rather suspect. I tend to believe that Harry's life is being framed, by Nicholl and her sources, through a very William/Kate perspective, whether it's comparison or contrast. Anyway, Nicholl sat down with Vanity Fair to promote the book (she works as a royal correspondent/commentator for VF), and there were a few pieces of info I found interesting:
When she got the idea for the book: "The idea for the book came about in October/November [2016], and I pitched the ideas to my publishers. Even though it was early days, everything I had heard was that Harry had really fallen quite heavily for this actress."
Her sources: "As you can imagine, writing a biography on any member of the royal family isn't an easy feat. They are incredibly private people. The royals don't grant interviews for books; it's really not the "done" thing. So, I was very reliant on my sources, and many of these were sources that I have had for many, many years, because, of course, I've been writing about the royal family for more than a decade…I had a pretty good understanding of my subjects. Because I had set out to do a very positive piece of work, I think when people knew that my agenda was only positive, they were willing to speak to me.
Harry & Meghan's wedding: "I think that Harry and Meghan want it to be different not just from the 2011 royal wedding but from the other weddings that they've been to. She's clearly a very modern, independent, and opinionated—in a good way—young woman. And I think that can only be a good thing, because I think she's going to bring a freshness to the royal family. Yes, she's going to do things a bit differently, but you know what, from that perspective, she's so well suited to Harry. Because if you look at Harry, he's always done things a bit differently, too. He's always pushed royal boundaries. You know, his mother broke royal protocol in so many ways, and Harry is very much Diana's son.
Why his courtship with Meghan moved so quickly: "I think Harry just knew. He'd had two big, serious romances. I went into both of those relationships in the book in quite a lot of detail—his relationships with Chelsy [Davy] and Cressida [Bonas]—and I was really interested in why both of those relationships didn't end up in an engagement. I think when he met Meghan, he knew he'd met someone who was able to deal with the intense scrutiny that comes with being his girlfriend, someone with some real life experience, who could handle the media …read more
Source:: Cele|bitchy
(Visited 10 times, 1 visits today)