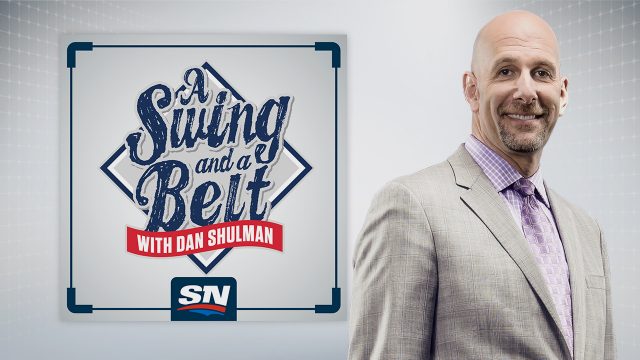 For the past few years, Blue Jays fans have registered one consistent complaint. And they've done so amid the team's two straight trips to the ALCS, and the complaints grew even louder when the Jays suffered through a miserable 76-86 campaign in 2017.
The complaint was this: Why doesn't management shell out the big bucks for free agents?
There are two major forces at play here. The first is that emptying the vault to acquire talent can often backfire.
At age 35, Russell Martin has declined sharply from his peak of a few years ago, and the Jays still owe him a gaudy $20 million for both this season and next. Kendrys Morales is one of five other current Jays making eight figures a year, and he was awful (.227/.280/.364/.644) in his first eight games of 2018 before landing on the disabled list. This following a steep drop in his numbers in 2017. And while Troy Tulowitzki was acquired in a blockbuster trade and not via free agency, it's impossible to look at the $58 million owed to him between now and the buyout he could get before the 2021 season and not wince… a lot.
A Swing and a Belt with Dan Shulman
In this MLB and Toronto Blue Jays podcast, Dan Shulman takes a look at the human side of baseball. Because everyone in the game has a story.
Home
| Subscribe
| Shulman on Twitter
But there's a second reason why Mark Shapiro and Ross Atkins might be tempted to bargain-hunt in the future, as opposed to doling out huge contracts: They're getting pretty good at raiding the discount rack.
The Jays' three best hitters so far in 2018 all wield contracts that rank among the least expensive on the roster for players who aren't in their pre-free agency arbitration cycle. Meanwhile, one of the team's most effective starting pitchers in the early going isn't on a multi-year deal like J.A. Happ, nor is he a top-rated homegrown star like Marcus Stroman and Aaron Sanchez. Toronto's off to a solid 8-5 start in large part because they're getting incredible bang for their buck from the likes of Justin Smoak, Curtis Granderson, Yangervis Solarte, and Jaime Garcia.
Smoak's early 2018 returns are mirroring what he did in 2017. Last summer, Sportsnet's Shi Davidi chronicled how Smoak overhauled his mental approach to the game, a step that Smoak said helped him relax and improve at the plate. Combine that improved mindset with subtle changes in his swing plane and other mechanical adjustments and Smoak became a beast, setting career highs in batting average (.270), on-base percentage (.355), and slugging average (.529) while hitting 38 home runs — nearly double his previous career best.
He's raking again this year, batting .313/.414/.542/.955 while showing signs of further improvement with a higher walk rate (13.8 per cent) and more frequent hard contact than we saw in his breakout campaign. All that, and Smoak is making just $4.125 …read more
Source:: Sportsnet.ca
(Visited 14 times, 1 visits today)