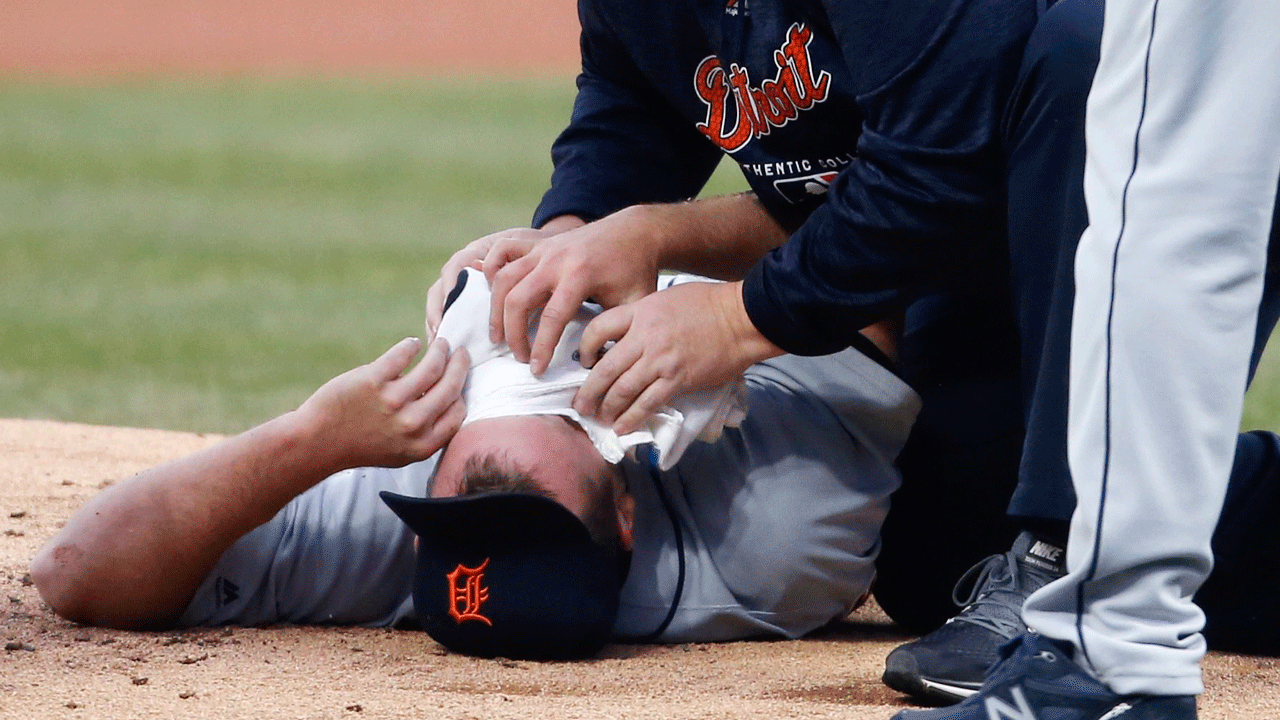 CLEVELAND — Detroit pitcher Jordan Zimmermann was hit on the face by a liner drive off the bat of Cleveland's Jason Kopnis and left the game after two batters.
Zimmermann appeared to be hit in the right cheek area Wednesday night. He was face down on the pitcher's mound for several moments and attended to by an athletic trainer. Zimmermann sat up and spoke to Tigers manager Ron Gardenhire, then walked off the field while holding a towel to his face.
The ball rolled to first baseman Miguel Cabrera, who stepped on first for the out. Kipnis crossed the bag and knelt on the first base line as Zimmerman was examined.
Zimmermann, who threw seven pitches, was replaced by Daniel Norris.
Source:: Sportsnet.ca
(Visited 6 times, 2 visits today)