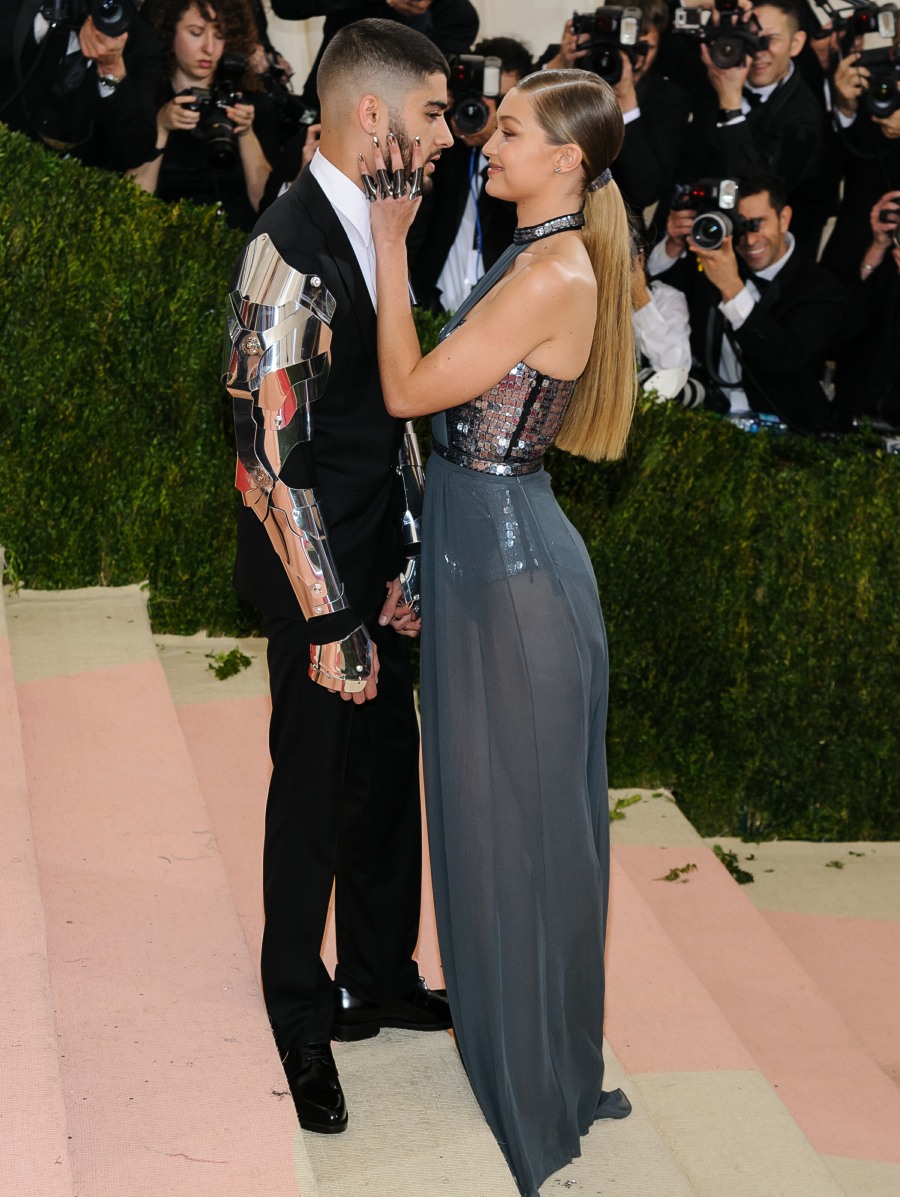 Where were you when Gigi Hadid gently stroked Zayn Malik's face at the 2016 Met Gala? Where were you when they posed together in Vogue Magazine? Where were you when Gigi publicly supported Zayn when he was too anxious to perform? WHERE WERE YOU??? I mean, clearly, I don't remember where I was. Maybe Gigi and Zayn weren't a specific memory, maybe they were more of a feeling… a Millennial couple for the ages, a British-Pakistani guy and a Palestinian-American girl and they were super-real and in love and it made me want to be young and alive like that again. Well, the dream is over. Gigi and Zayn are done. The Sun broke the news:
One Direction star Zayn Malik has split from supermodel Gigi Hadid, The Sun's Bizarre column can reveal. The £45 million couple – who were rumoured to be engaged – had been one of the showbiz world's most glamorous couples for 28 months. But Zayn, 25, and Gigi, 22, gradually drifted apart, due in part to work pressures, causing them to officially break up earlier this month.
Last night a source close to couple revealed: "Sadly Zayn and Gigi have separated. They are no longer a couple but they do remain close and are supportive of each other. The reality is that they've grown apart, having been together for a long time. They have crazy work schedules that would put pressure on any relationship."
While the couple have previously had an up and down relationship, my sources confirm this is now a formal split. The source added: "This is definitely the end for now, but this isn't a bitter split and they both have respect for each other. It's a mutual decision so no one has completely ruled out a reunion in the future, but for now that's not where their heads are at."
[From The Sun]
Is it weird that my Spidey sense isn't tingling? Like, I actually believe this? I believe that they were young and in love and they just grew apart because derp, they were so young. That kind of heat and fire burns out eventually for most young, hot couples. In any case, after The Sun destroyed everybody's world, Zayn confirmed the news on Twitter:
pic.twitter.com/4st0iU9zHg
— zayn (@zaynmalik) March 13, 2018
It sounds like he dumped her but that she was kind of over it too? That's my read on it.
Photos courtesy of WENN and Backgrid.
Source:: Cele|bitchy
(Visited 4 times, 1 visits today)