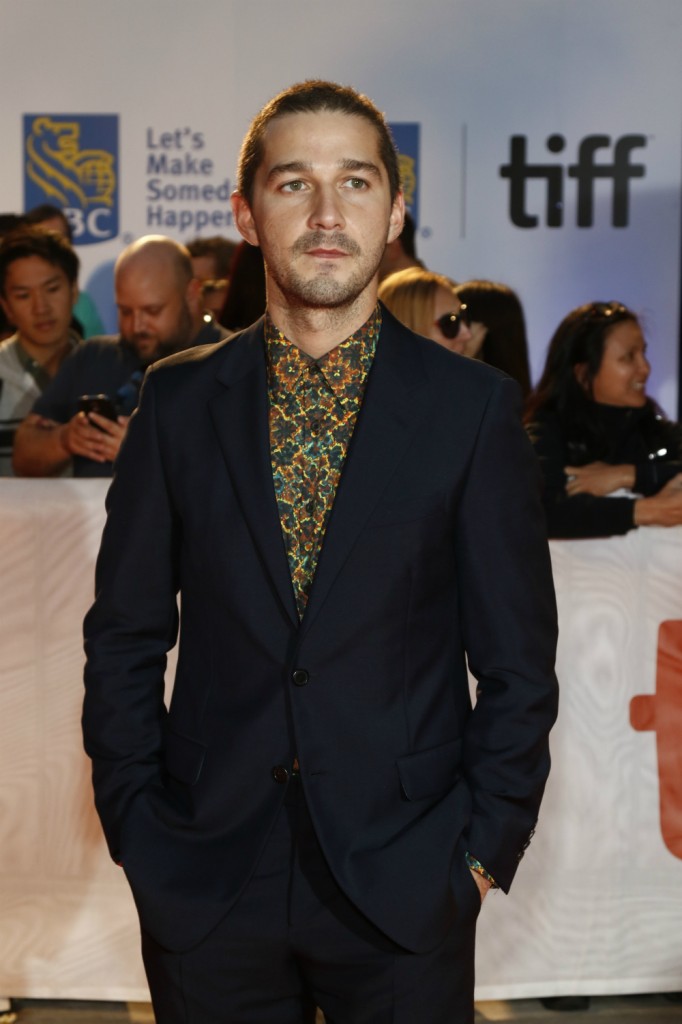 A post shared by Esquire (@esquire) on Mar 13, 2018 at 7:03am PDT
Shia LaBeouf is a talented and troubled guy. In addition to bad-behavior rumors on set, he has had a sordid life involving multiple arrests and lawsuits for violent or reckless behavior. Since his last run-in in Georgie last summer, Shia went to counseling and got sober. Currently promoting Borg vs. McEnroe, Shia is ready to talk about his past struggles and take responsibility for his actions. You know I've never been a big Shia fan, but I have to say, this is a much different person than I've been reading about for years.
Shia LaBeouf has done a lot of soul searching in the last eight months.
In July 2017, the 31-year-old actor was arrested in Savannah, Ga., for disorderly conduct, obstruction and public drunkenness.
But that wasn't the worst of it. LaBeouf belittled a black officer for being "stuck in a police force that doesn't give a f–k 'bout you." Speaking about his latest arrest for the first time in Esquire's April 2018 issue, he says, "What went on in Georgia was mortifying. White privilege and desperation and disaster…It came from a place of self-centered delusion…It was me trying to absolve myself of guilt for getting arrested." In short, LaBeouf admits, "I f–ked up."
The morning after he was released from jail, LaBeouf attended a party for the cast and crew of The Peanut Butter Falcon-and no one mentioned the incident. "Everybody was pussyfooting around it," he recalls-except for his co-star, Zachary Gottsagen, an up-and-coming 32-year-old actor. LaBeouf estimates they discussed his bad behavior for 20 minutes. At one point, he recalls Gottsagen telling him, "You're already famous. This is my chance. And you're ruining it.'"
Not everyone has been so willing to give LaBeouf a second chance, however.
"I'm run out. No one's giving me a shot right now. Spike Lee is making a movie. I was talking to him about it," he says. "He goes to the money and pushes to try to get me in the movie, the money says no, and that's the end of me hanging out with Spike Lee for this film."
LaBeouf didn't ever think he'd be in such a position. After all, by 2011, the actor's franchise films with directors Michael Bay and Steven Spielberg had grossed over $4 billion. "Michael and Steven did a lot for me," LaBeouf says. "I'm not going to pooh-pooh those dudes anymore."
But starring in the Indiana Jones and Transformers franchises wasn't very fulfilling, and by age 25, LaBeouf felt as if her were "living in a gilded cage. No one gives a f–k about your problems." LaBeouf says his films with Bay and Spielberg "felt irrelevant" in the grand scheme of things.
"It's very hard to keep doing what you're doing when you feel like it's the antithesis of your purpose on this planet."
LaBeouf knows he has a long road ahead of him. "I'm a buffoon. My public outbursts are failures. They're not …read more
Source:: Cele|bitchy
(Visited 4 times, 1 visits today)