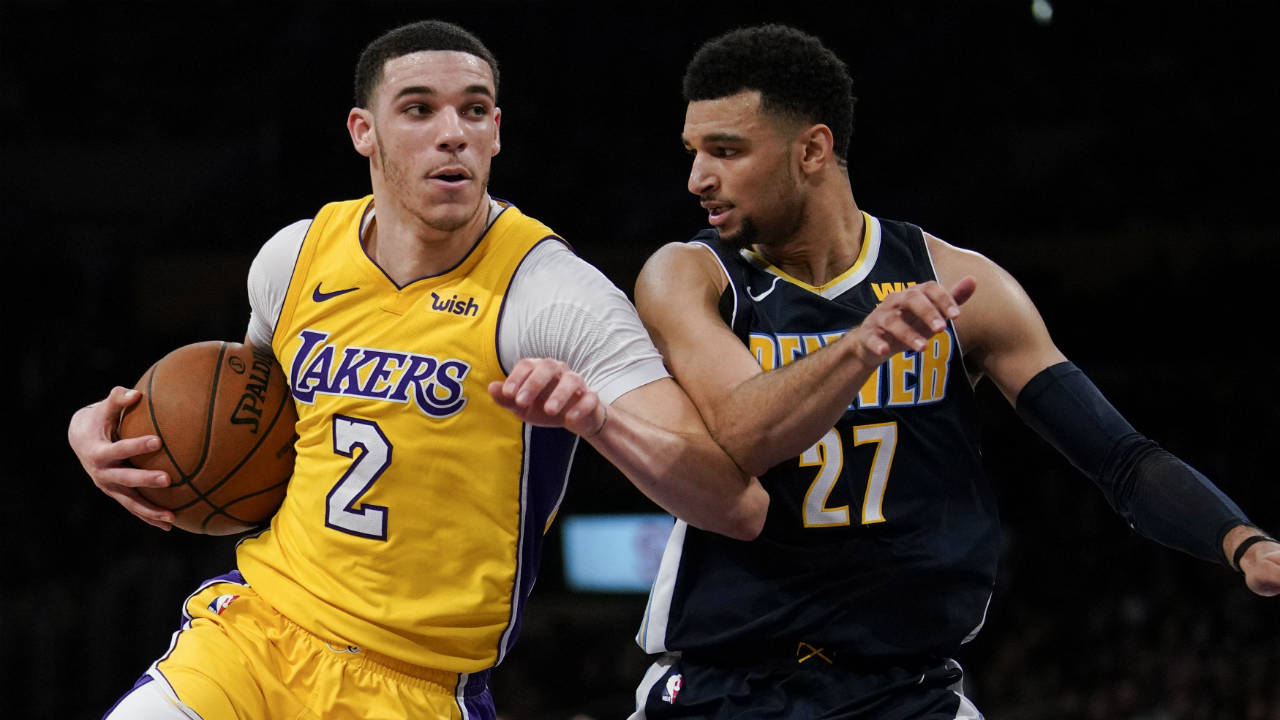 The Los Angeles Lakers, and their fans, have struck back at Canadian Denver Nuggets guard Jamal Murray.
The latest chapter in what is becoming one of the NBA's more entertaining rivalries took place Tuesday night in a 112-103 Lakers win at the Staples Center.
The emotional game gave Lakers fans a chance to chant "Murray sucks!" during a pair of Kentavious Caldwell-Pope free throws with 54 seconds left in the contest. Isaiah Thomas, who's only been a Laker for a month, then got his shot in, lobbing the ball at Murray as time expired.
This feud began back in December, when Murray showed up Lakers rookie Lonzo Ball in the dying seconds of a Nuggets win at home. It escalated on Saturday, when Murray talked trash after getting a steal to clinch another Denver victory, with Lakers coach Luke Walton getting involved.
"I felt like, for the second time we've played here, Murray had been a little disrespectful at the end of the game," Walton said on Saturday. "Just some trash talking towards our guys."
The Lakers (31-36) are stuck playing spoiler this season, and you can bet they – and their fans – enjoyed putting a dent in their rival's playoff hopes. Denver is currently one game out of the eight-seed in the Western Conference.
Murray finished with 18 points, six rebounds and four assists. The sophomore is averaging 16.2 points per game this season while shooting 38.2 per cent from deep.
"It was a loud; a fun game," he told NBA.com. "(The fans) are going to do what they do.
"I'm just going to do what I do."
The teams don't play again this season, which is a rather large shame.
Source:: Sportsnet.ca
(Visited 5 times, 1 visits today)