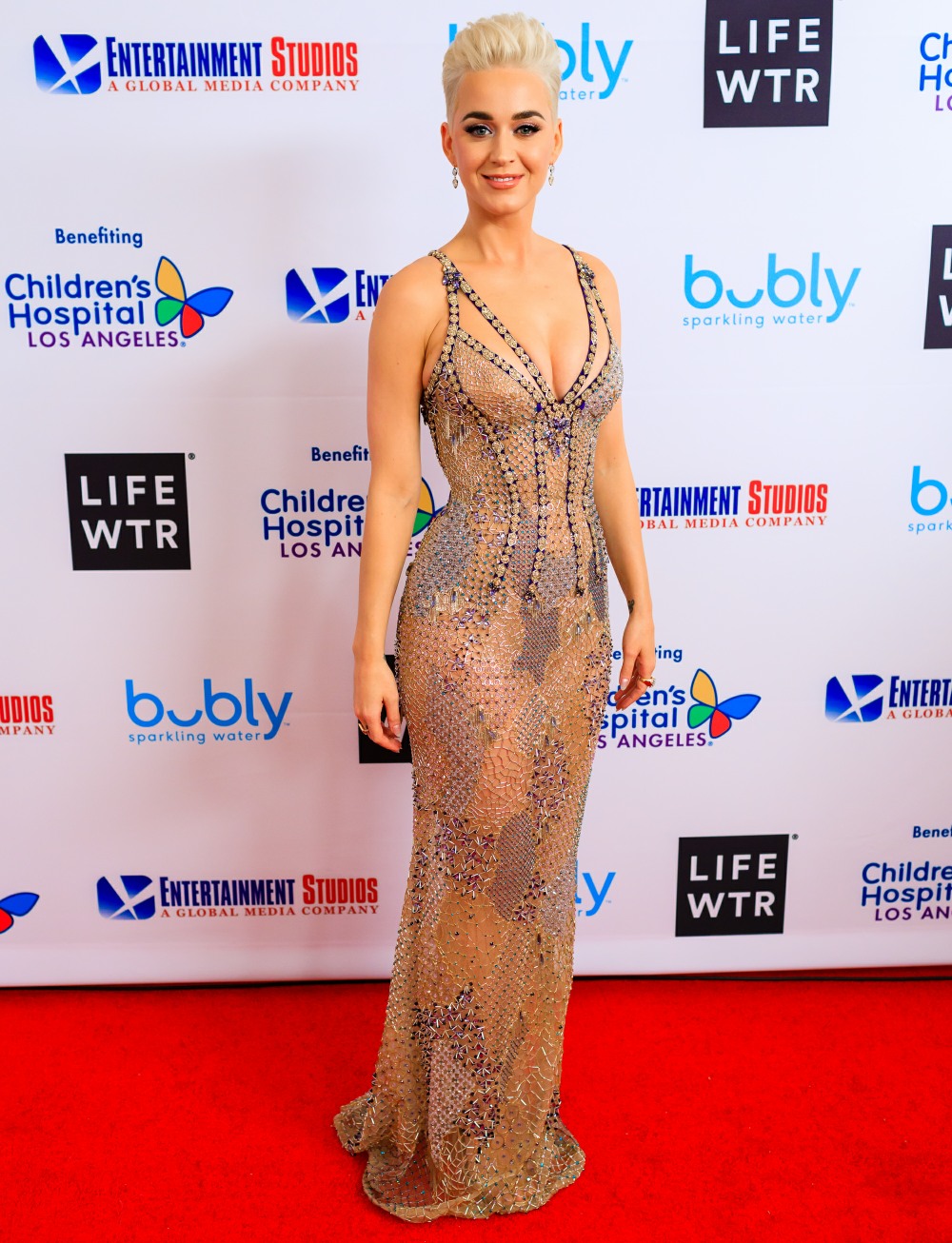 Katy Perry has been embroiled in a legal case since 2015. The case involves her attempt to purchase a former convent/nunnery in LA, and the nuns who used to live there were blocking the purchase because of Katy's "image." As in, the nuns disapproved of Katy's cupcake boobs and firework boobs and, well, just her boobs in general. Personally, I think that if the Catholic church needs to sell off a bunch of their real estate to settle all of their child-molestation civil suits, then these nuns should have just shrugged and thought "oh well, it's not like we can dictate who buys which properties." But why do that when you can publicly slut-shame a pop star and create a million "Katy Perry Versus NUNS" headlines? Well, there was a court appearance late last week on Nuns V. Katy Perry. And the head nun collapsed and then passed away.
In the midst of a years-long legal battle attempting to prohibit Katy Perry from purchasing a former Catholic convent, one of the nuns involved in the case died while attending a court hearing related to the case. CBS News reported that on Friday, Sister Catherine Rose Holzman, 89, collapsed during a court hearing in Los Angeles.
"Sister Catherine Rose Holzman, IHM passed away suddenly today at the age of 89," Archbishop José H. Gomez wrote in a statement on her passing obtained by PEOPLE. "Sister Catherine Rose served the Church with dedication and love for many years and today we remember her life with gratitude. We extend our prayers today to the Immaculate Heart of Mary community and to all her friends and loved ones," he continued.
Hours before her death, Holzman and Sister Rita Callanan spoke out against Perry to Fox 7, marking the first time the nuns had spoken to the press since 2016, when a Los Angeles judged ruled against the pair — who had attempted to sell the convent to businesswoman Dana Hollister — clearing the way for Perry to purchase the property.
According to ABC 7, the nuns tried to complete the sale without getting approval from the Archbishop, but were then sued by the archdiocese in 2015, igniting the lengthy litigation process. At the time, the Associated Press reported that Perry reportedly offered $14.5 million for the house, and that the singer's bid was approved by the Los Angeles' archbishop, but was still waiting on approval from the Vatican.
"Katy Perry, please stop," Holzman told Fox 7. "It's not doing anyone any good [and it's] hurting a lot of people." In an interview with The Los Angeles Times in 2015, Callanan said that the nuns were against the sale because they didn't approve of the singer's image. "Well, I found Katy Perry, and I found her videos and if it's all right to say, I wasn't happy with any of it," she said.
[From People]
Wow, I didn't realize that Nuns V. Katy Perry was actually way more complicated …read more
Source:: Cele|bitchy
(Visited 2 times, 1 visits today)