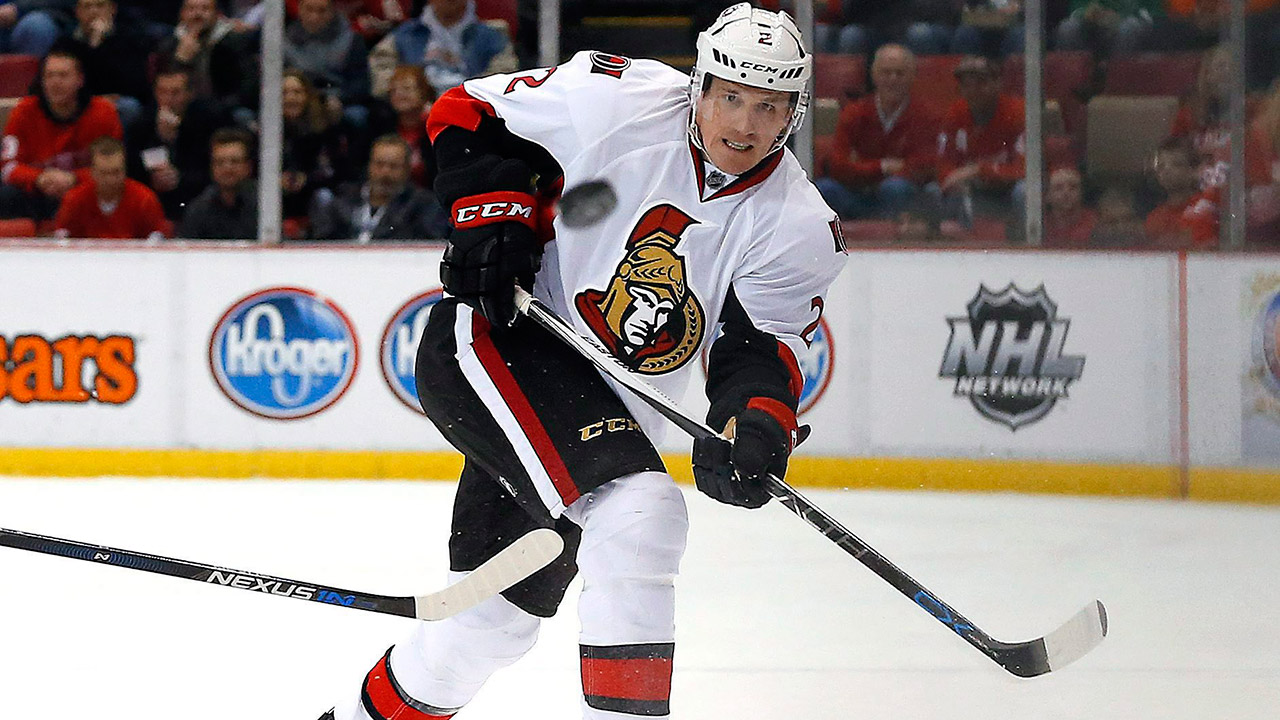 The cost-cutting has begun.
There'll be more of that from the Ottawa Senators before the Feb. 26 trade deadline, and probably even beyond it.
What stood out most about the Tuesday night deal that sent Dion Phaneuf to the Los Angeles Kings is that no future assets came Ottawa's way. This was about shedding contractual commitments, plain and simple, with the Senators set to save more than $5-million in actual dollars even while retaining 25 per cent of Phaneuf's remaining salary and cap hit.
It could end up being even more than that depending on Marian Gaborik's future with the Sens.
Like Phaneuf, he has three years remaining on his contract beyond this one – years that could potentially be bought out or not played because of injury or retirement
The Senators have adopted a plan of turning useful players into future assets amid a disastrous season. In extending the contract of general manager Pierre Dorion by three years last Friday, owner Eugene Melnyk said in a statement that it "reflects a renewed commitment to scouting, drafting and development."
But the Phaneuf deal was not of that mold – not when you consider that Ottawa swapped out one of its top-four defenceman for an oft-injured, 35-year-old winger in Gaborik, while also sending veteran centre Nate Thompson to Los Angeles and getting back Nick Shore.
Saving money is paramount for a team struggling to sell tickets. Melnyk told reporters in December that his $68-million payroll far exceeded the revenue base, and president and CEO Tom Anselmi recently became the latest business executive to part ways with the organization.
if ( "1" == true && 'undefined' !== typeof window.getIndexAds ) {
var so = {preroll:{1:{1:{siteID:191888},2:{siteID:191889}}}};
adServerUrl = window.getIndexAds( 'http://pubads.g.doubleclick.net/gampad/ads?sz=640×360&iu=%2F7326%2Fen.sportsnet.web%2FVideo&ciu_szs=300×250&impl=s&gdfp_req=1&env=vp&output=vast&unviewed_position_start=1&ad_rule=1&vid=5733389503001&cmsid=384', so, permalink);
} else {
adServerUrl = "http://pubads.g.doubleclick.net/gampad/ads?sz=640×360&iu=%2F7326%2Fen.sportsnet.web%2FVideo&ciu_szs=300×250&impl=s&gdfp_req=1&env=vp&output=vast&unviewed_position_start=1&ad_rule=1&vid=5733389503001&cmsid=384";
}
$el.after( unescape("%3Cscript src="" + (document.location.protocol == "https:" ? "https://sb" : "http://b") + ".scorecardresearch.com/beacon.js" %3E%3C/script%3E") );
$( document ).one( 'ready', function() {
$( "#video_container-197722" ).SNPlayer( {
bc_account_id: "1704050871",
bc_player_id: "rkedLxwfab",
//autoplay: false,
//is_has_autoplay_switch: false,
bc_videos: 5733389503001,
…read more
Source:: Sportsnet.ca
(Visited 4 times, 1 visits today)