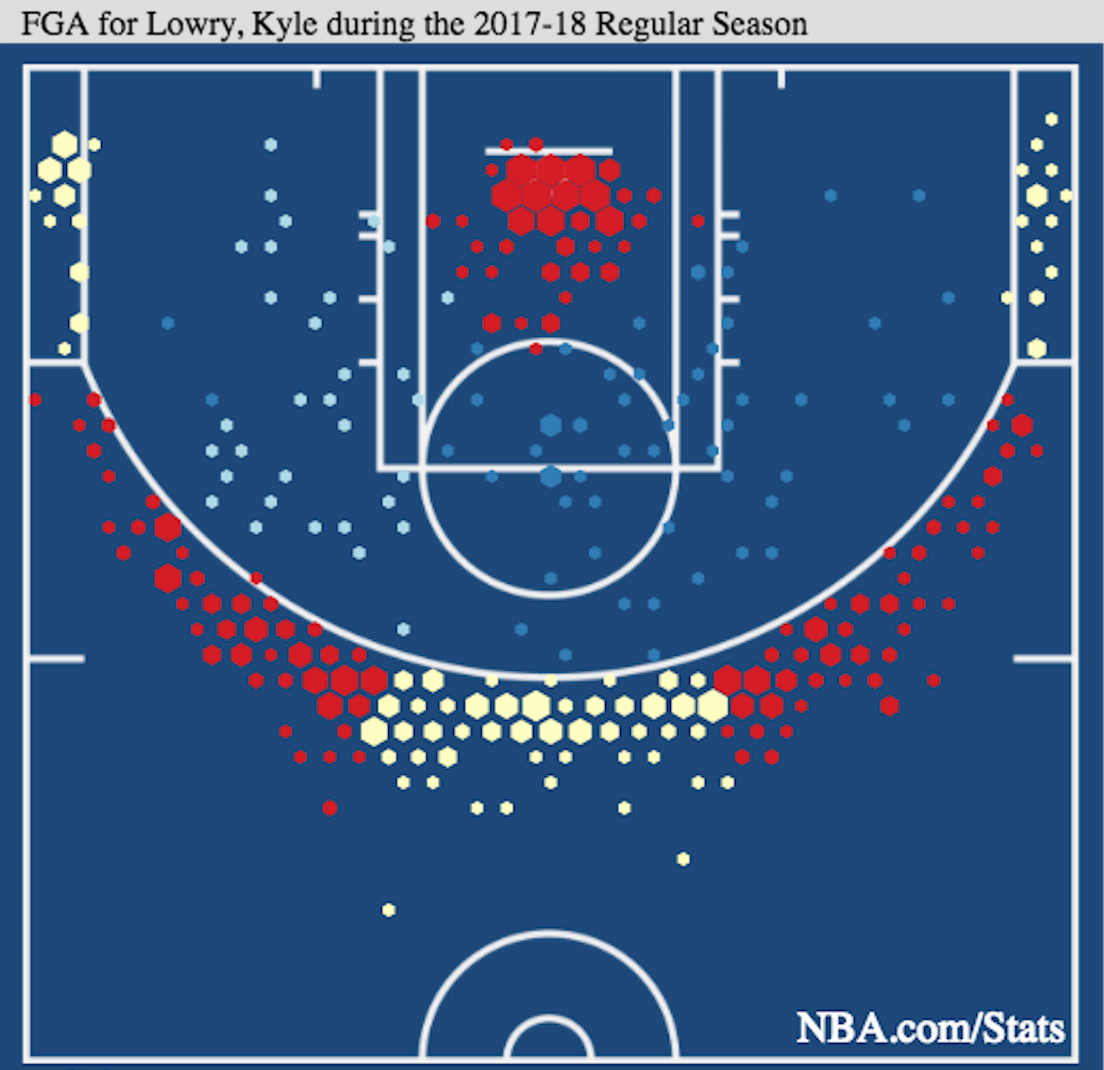 The slam dunk contest may get all the hype heading into each NBA all-star weekend, but in a league in which the long bomb is as crucial as ever to a team's success and a player's value to his team, the three-point shootout is coming for the dunk contest's title.
This year's field is loaded with big-name talent and three-point specialists alike.
Houston Rockets guard Eric Gordon is back to defend his 2017 crown, while Golden State Warriors marksman Klay Thompson, who won the shootout in Toronto in 2016, is the betting favourite to win it all. But will an Eastern conference foe like Kyle Lowry or Bradley Beal defy the odds and win it this time?
The #JBL3PT field at #StateFarmSaturday! @TheofficialEG10 *defending @KlayThompson @RealDealBeal23 @Klow7 @Yg_Trece @DevinBook @WayneElli22 @tobias31 pic.twitter.com/nCIClaPZWQ
— 2018 NBA All-Star (@NBAAllStar) February 2, 2018
Here's a look at the 2018 three-point contest field:
ERIC GORDON, Houston Rockets
Contest history: 2017 champ
2017-18 stats: 154 3PM (7th in NBA), 3.0 3PM per game, 33.4 per cent
Games with 5+ three-pointers this season: 12
Season-high: 7 threes made (twice)
Last 10 games: 32.1 per cent
Hot spot: Left corner (45.2 per cent)
Gordon has reinvented himself as a long-range specialist on the three-point happy Houston Rockets, currently third in the NBA at a whopping nine attempts per game. He's an incredibly streaky shooter who can shut down the gym when he catches fire, like he did last year when he scored 25 points in the first round — tied for the second-highest total in a single round.
But if his recent sample size is any indication of where his rhythm is at, Gordon could be in tough to repeat as champ. In his last ten games Gordon is shooting just 32.1 per cent, the second-lowest over that span of any competitor in the field.
KYLE LOWRY, Toronto Raptors
Contest history: 2016 (eliminated in Round 1), 2017 (last place)
2017-18 stats: 156 3PM (6th), 2.9 3PM per game, 38.6 per cent
Games with 5+ three-pointers this season: 7
Season-high: 8 threes made (Nov. 29 vs. Charlotte)
Last 10 games: 34.5 per cent
Hot spot: Right corner (52.6 per cent)
Third among point-guards in threes made per game, a big part of Lowry's breakout over the past few seasons has been based on finding consistency from beyond the arc. A 33 per cent shooter for the first seven seasons of his career, he's improved that mark by five per cent over his last five seasons, which have now included four straight all-star appearances. He hasn't had much luck at this event so here's hoping that the third time's a charm.
As you can see, Lowry takes the majority of his three-pointers from the top of the arc and on the wings this season:
But his percentages from the wing spots are almost exactly at league-average, whereas his rate from the corners — specifically …read more
Source:: Sportsnet.ca
(Visited 3 times, 1 visits today)