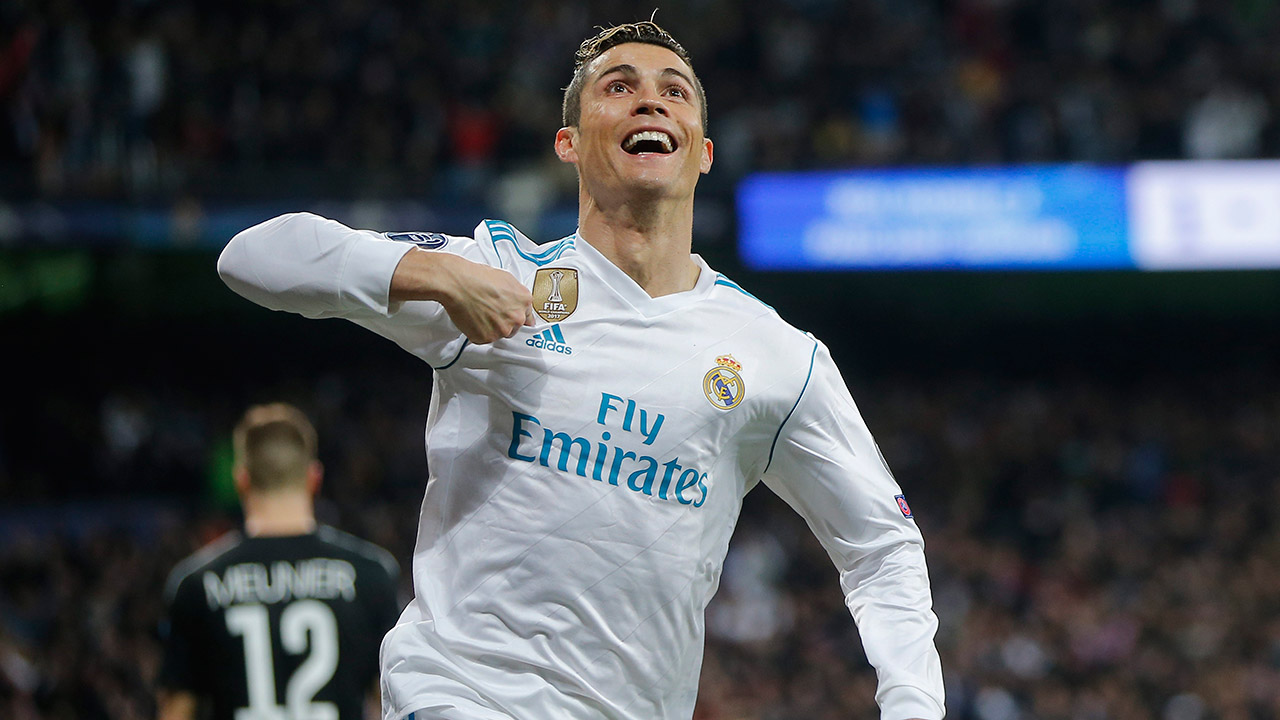 Here's what happened in the UEFA Champions League on Wednesday, in case you missed it…
READ ALL ABOUT IT
• Real Madrid 3, Paris Saint-Germain 1: Match report || Scoresheet
• FC Porto 0, Liverpool 5: Match report || Scoresheet
WHAT STOOD OUT
Real will not go gentle into that good night
Reports of Real Madrid's demise have proven to be premature. It's not often that they enter a European game on their hallowed turf at the Santiago Bernabeu as the underdogs. That's the situation Cristiano Ronaldo and his cohorts found themselves in on Wednesday night, though, as they welcomed Paris Saint-Germain to the Spanish capital for the opening leg of this Round of 16 series.
Real finished second in their opening-round group, and sit fourth in the La Liga table, 17 points adrift of leaders Barcelona. They've already been eliminated from the Copa del Rey, and there is a legitimate chance that the only way they will clinch a return to the Champions League next season is if they win at all. PSG, on the other hand, has been flying in Ligue 1, thanks in large part to the dynamic duo of Edinson Cavani and Neymar. They won their first-round group (ahead of Bayern Munich, no less) and were being touted in some quarters as the heir apparent to Real Madrid on the European stage ahead of this contest.
However, Real routinely finds a way to win on nights like this. The Champions League is their tournament, their birthright. They have been the spiritual caretakers of the competition ever since its inception, and nobody is going to push them off their thrown without a fight – not even the aspiring upstarts from France.
This was not, it has to be said, a classic Real Madrid performance in the sense that they poured on the style and overwhelmed their foes. Truth be told, they were second best for most of the match, with PSG carrying the majority of the play. But Real managed to stay in the game after Adrien Rabiot scored in the 33rd minute following a defensive breakdown from the hosts. Zinedine Zidane's side was given a lifeline just before half when Toni Kroos was needlessly hauled down inside the box by Giovani Lo Celso. Ronaldo converted, allowing Real to escape the half with the scored knotted at 1-1.
Real withstood PSG's pressure after the restart, and at times were let off the hook by Neymar, who could have been more selfish when he had the goal in his sights. The Spanish outfit managed to hang around, and made the visitors pay for it when Ronaldo bundled home from in close in the 83rd minute. Marcelo's goal three minutes later sealed an important win for Real, giving them the decided advantage ahead of the return match in Paris.
A 3-1 final score was cruel on the Ligue 1 team, but this game is sometimes very cruel. The French side outplayed their Spanish hosts, but Real held its nerve and successfully weathered …read more
Source:: Sportsnet.ca
(Visited 4 times, 1 visits today)