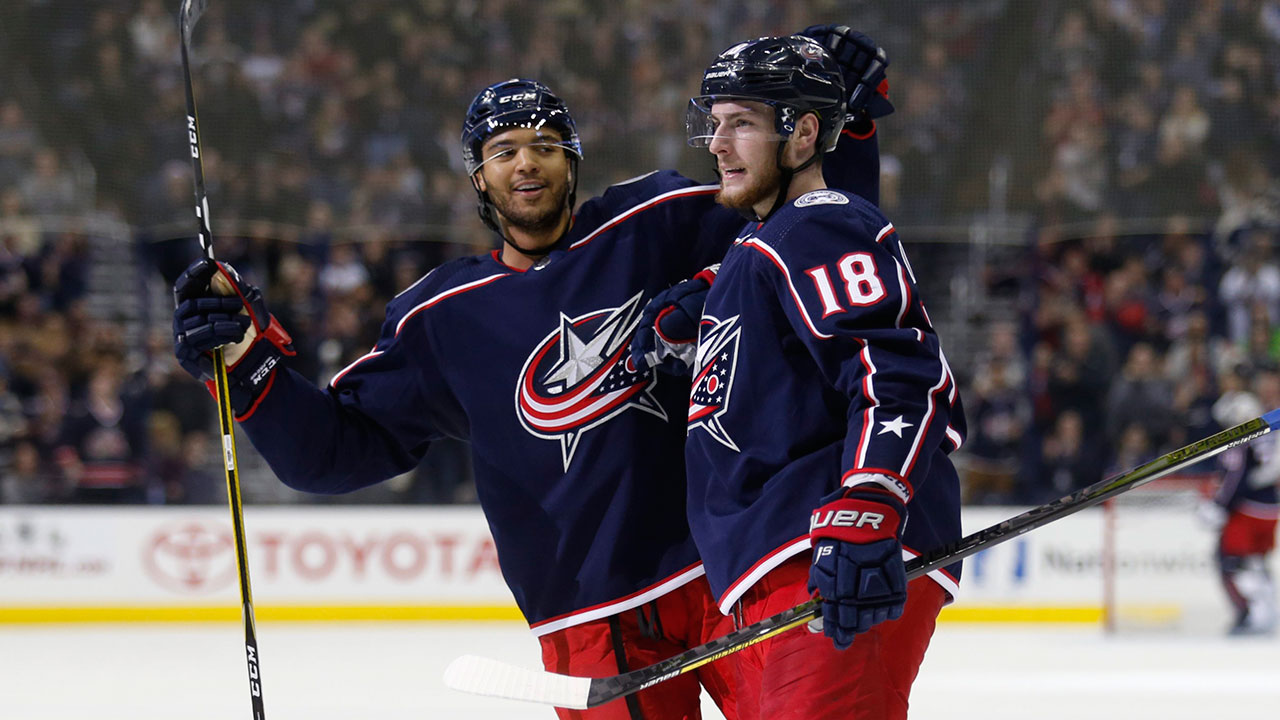 The Columbus Blue Jackets could be an interesting team to watch at the trade deadline.
Predicted by some at the start of the season to win the Metropolitan Division and challenge for the East crown, the Blue Jackets have battled inconsistency all season. After losing five in a row, Columbus has now won back-to-back games heading into Wednesday night's game against the Toronto Maple Leafs.
After finishing as the sixth-highest scoring team last season and returning the same firepower in 2017-18, Columbus's meagre 2.59 goals-per-game average ranks 28th in the NHL, better than only Montreal, Buffalo and Arizona. The Blue Jackets have 14 goals in their past six games and their power play is dead-last in the NHL.
So is that lack of offence going to spur GM Jarmo Kekalainen to be active by the NHL trade deadline?
"I always try to look for the positives," Kekalainen said Wednesday on Hockey Central at Noon. "It's so easy to point out the negatives … I believe in our players. I've seen them play well and work together well. I've seen them succeed on the power play, I've seen them succeed on the penalty kill and put together a lot of wins. We got 108 points last year with pretty much the same group. I believe in these guys."
[radioclip id=3887607]
Injuries can be partly blamed for the Blue Jackets's struggles. While they haven't felt the wrath of the injury bug more than playoff hopefuls Anaheim, St. Louis or Colorado, the Jackets have been without top players for extended periods, including Alexander Wennberg, Cam Atkinson, and Brandon Dubinsky.
Meanwhile, 22-year-old Oliver Bjorkstrand has graduated from the fourth line to a top-six role and 23-year-old Josh Anderson is already matching his offensive output from all of last season through just 54 games.
"We gotta be honest in our evaluation and see what we can do to improve our team every day, that's our job. We've been playing much better lately and it looks like we're back to our old selves a little bit," Kekalainen said. "We were missing a lot of key pieces in times we struggled. We had five players out at the same time. We don't want to use that as an excuse, but when you have two of your top three centres in Wennberg and Dubinsky missing at the same time and one of your top four defencemen and so forth, it's not easy.
"They get replaced by guys that normally don't get ice time in the National Hockey League and there's a big difference. At the same time, every team deals with injuries and that's when you get your depth tested and that tells you something about your team, too."
But, a little less than two weeks from the trade deadline, teams are still deciding whether they're buyers, sellers, or if they want to be aggressive in either corner.
Though Columbus currently sits outside of the playoffs, it's …read more
Source:: Sportsnet.ca
(Visited 3 times, 1 visits today)