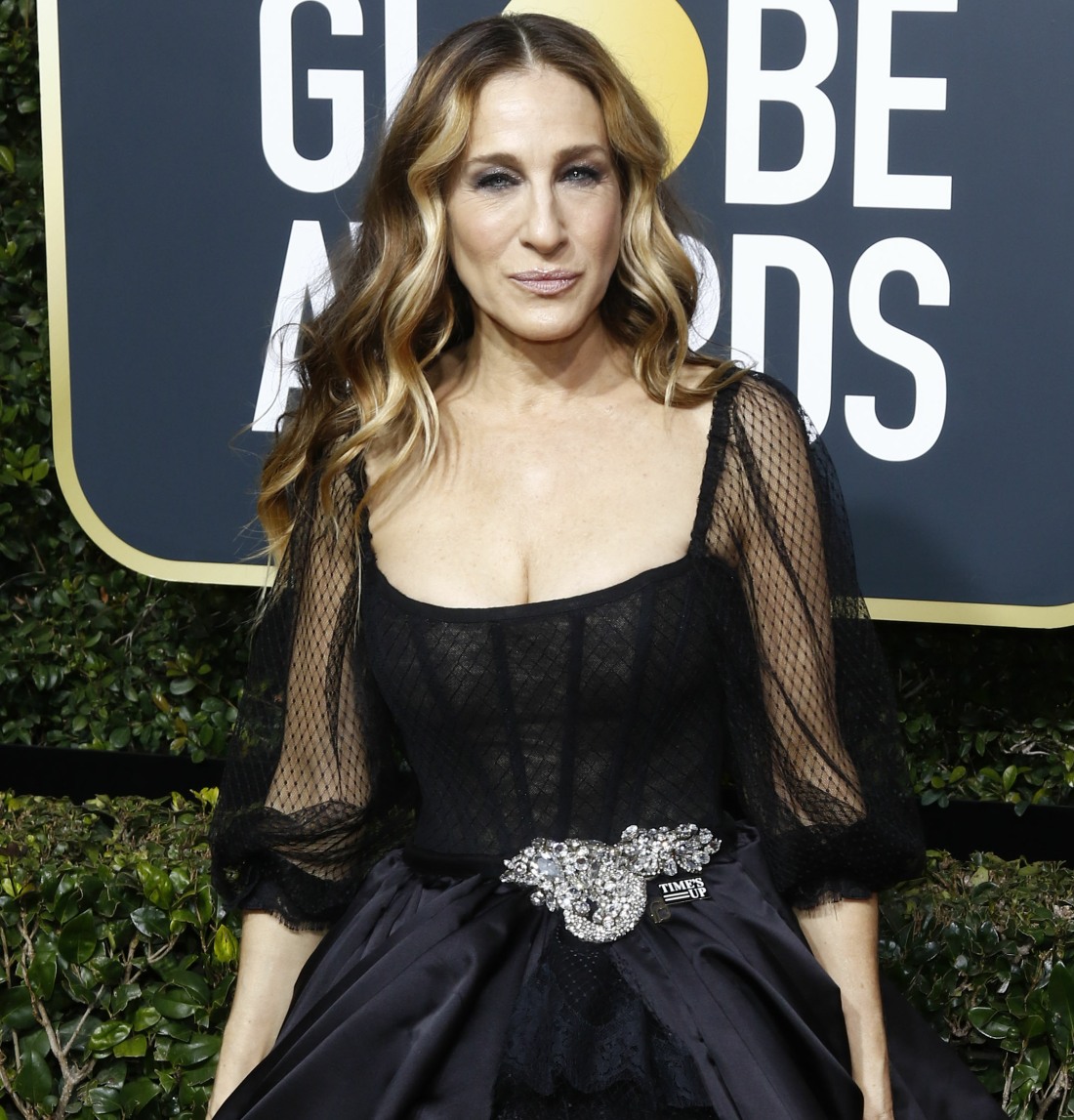 When Kim Cattrall and Sarah Jessica Parker were beefing last year about the possibility of a third Sex and the City movie, the Daily Mail published a curious and hateful piece about Kim Cattrall and how she's always been "difficult" and more. That was DM story was one of the reasons why Cattrall completely burned that bridge with SJP last fall, because it had become all-too-common: SJP would push negative stories about Cattrall in British and American tabloid outlets for years so that SJP could "get her way." Basically, it was a way of keeping Cattrall in her place, and making Cattrall look like an a–hole while SJP got to do her innocent, wide-eyed "who me?" thing. It happened so many times over the years that even the tabloids started calling out SJP for the petty manipulations.
My point? I don't trust the Daily Mail to accurately report on SJP and Cattrall's history. Over the weekend, Cattrall had enough. SJP's public message to Kim was the last straw, and Cattrall posted one of the most bridge-burning Instagrams I've ever seen in my life. The Daily Mail's current top story is a piece about the history between SJP and Cattrall, and you can read it here if you want. Some highlights:
Both sides-ism: No one who has followed the relationship between the women was under the illusion it was very good — they are both known to have diva-ish tendencies and have been feuding on and off for years. But until this weekend the depth of hostility involved, on Cattrall's part at least, was unknown. It would seem the huge resentment she appears to feel towards SJP — over her status on the show, her salary and her influence — boiled over in that one, vitriolic rant.
The Mean Girls atmosphere: Certainly there were times when the 'mean girls' atmosphere on Sex And The City reached such a pitch that neither Queen Bee SJP nor the other two stars, Cynthia Nixon and Kristin Davis, would speak to Kim. Not a word — beyond what the scripts demanded — despite 15-hour days filming together, for months on end. The three women would eat lunch apart from Kim, too, according to sources on set. When they were shooting out of town, they would stay in different hotels. There was no girly exchange of gossip while they were all having their make-up done.
Cattrall was tired of doing nudity: The reasons were many; over the years arguments raged over everything from status and money to the amount of nudity in love scenes. SJP got to keep her bra on, which rankled with Kim who, as sexually voracious Samantha Jones, was required to bare all at every opportunity.
SJP was jealous of Kim's on-screen charisma: SJP, nominally the star of the show as sex columnist Carrie Bradshaw — and incidentally best friends with series producer Michael Patrick King — …read more
Source:: Cele|bitchy
(Visited 3 times, 1 visits today)