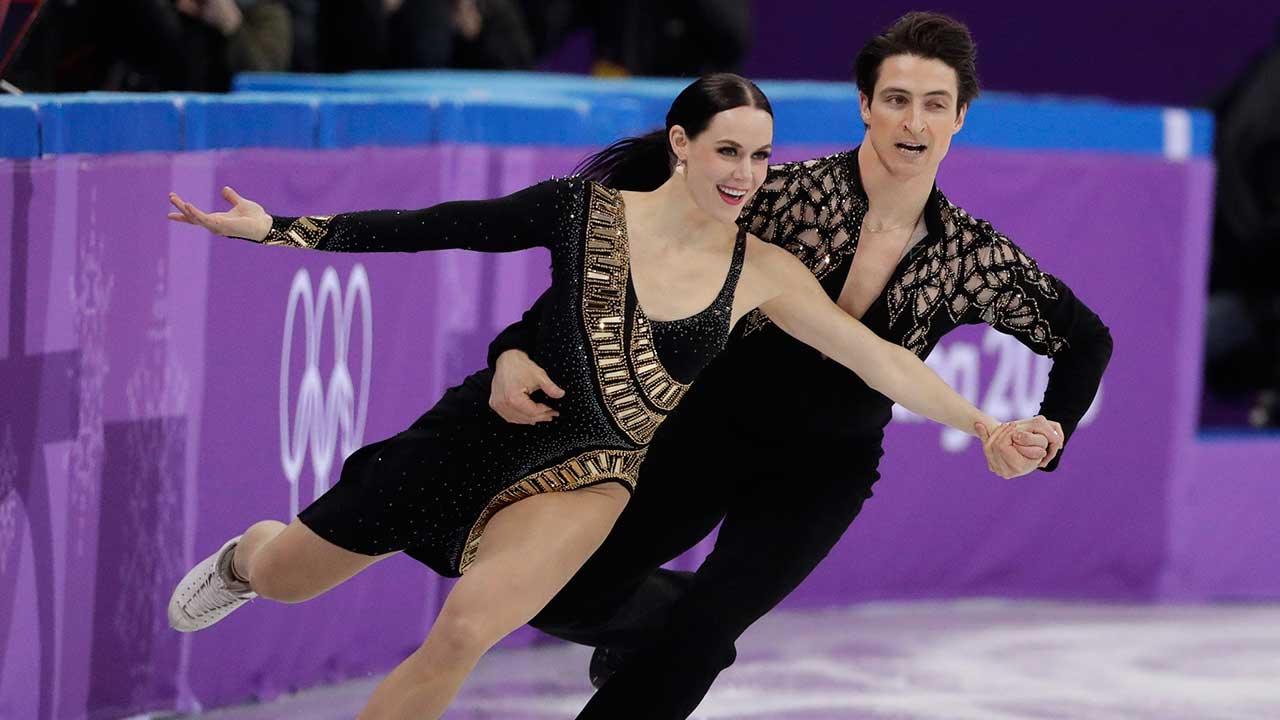 During each day of the Games, Olympics Today will keep you up to date on the biggest news and happenings, on and off the field of play.
Key Links:
Medal Standings
Full Olympic Coverage
Sportsnet's Olympic Broadcast Schedule
It was all North Americans on the podium in the men's snowboarding slopestyle final in Pyeongchang.
In very windy conditions the men's final came down to the third run for all three riders. American teenager Redmond Gerard took home gold, followed by Canadians Max Parrot and Mark McMorris.
In his second run McMorris saved a front side triple followed by a backside triple cork for a score of 85.20 that put him in gold-medal position. However, 17-year-old Gerard answered with an 87.16 in his final run. McMorris tried to answer with a backside 1620 but fell in his final run.
Parrot qualified in first, just like he did in 2014 in Sochi when he finished fifth, but didn't falter this time, stamping home a silver-medal run on his third and final attempt after falling in his first two.
The boarders brought home Canada's first two medals of the Winter Games. With the bronze, McMorris is now the first Canadian man to win multiple Olympic snowboard medals. Additionally, these medals give Canada six Olympic medals in snowboarding in the last three Games.
This also ends a roller-coaster year for McMorris. Before heading to Pyeongchang, the 24-year-old suffered a bad crash while snowboarding in the Whistler backcountry. He broke his jaw, left arm, ruptured his spleen, his left lung collapsed and fractured his pelvis and ribs in the near-death accident. Yet on Nov. 25, 2017 he battled back to win the big air competition in Beijing in his first competition back.
Although he might be slightly disappointed with the bronze just the fact that he's riding again and able to stand on the podium is an inspiring victory.
This was Mark McMorris 11 months ago.

He's a bronze medallist at the #Olympics today.

Remarkable. pic.twitter.com/UnhBs9bmzM

— Devin Heroux (@Devin_Heroux) February 11, 2018
Prominent Canadians in action on Day 3:
Here is what's on tap events-wise for Canadian athletes (all times Eastern):
• Curling: Feb. 11, 7:05 p.m.
Mixed doubles curling semifinals – Canada vs. Norway (7:05 p.m.)
Canada's John Morris and Kaitlyn Lawes can secure a spot in the first mixed doubles curling final with a win in the semifinal. The first time they've played together was the trials in January and now they are two wins away from Olympic gold. The Canadians earned their spot in the semis with dominating wins over Switzerland and the Olympic Athletes from Russia.
• Snowboard: Feb. 11, 8:00 p.m.
Women's slopestyle final (8:00 p.m.)
Qualification was cancelled for this event after strong cross winds and -13 C temperatures so all 27 competitors advance directly to the final. The Canadian womens' team consists of veteran Spencer O'Brien, and first time Olympians Laurie Blouin and Brooke Voigt. A former slopestyle world champion, O'Brien finished a disappointing 12th after being diagnosed with rheumatoid arthritis right before the Sochi Games. Blouin burst on the scene winning slopestyle gold at the 2017 world championships in Sierra Nevada, Spain.
• Figure Skating: …read more
Source:: Sportsnet.ca
(Visited 4 times, 1 visits today)