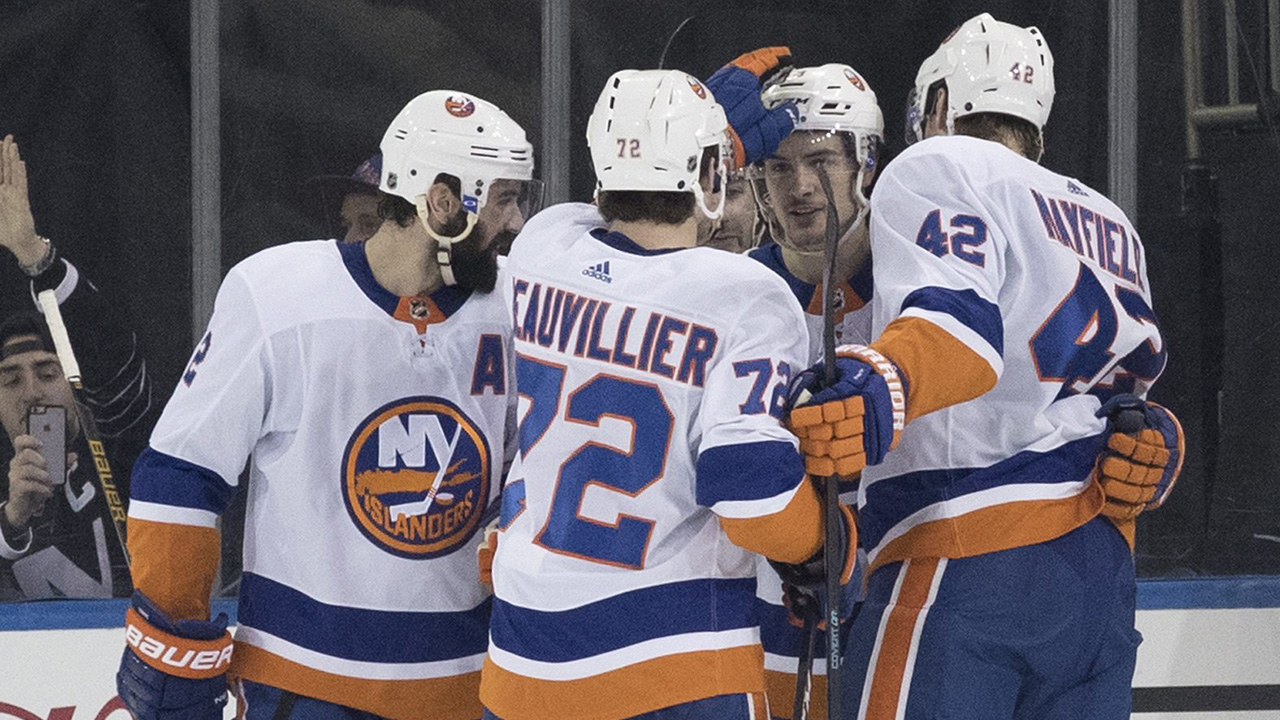 There were only nine games on Saturday as many teams are enjoying their bye week, but there was still tons of exciting action.
Here are five things we learned in the NHL last night.
Islanders continue trend of crushing Rangers, with help from Oilers
The New York Islanders continued their recent domination over their Big Apple counterparts as they beat the New York Rangers for the ninth time in their last 10 meetings to the tune of a 7-2 rout.
A tip of the hat is due in the direction of the Edmonton Oilers as Mathew Barzal, Jordan Eberle and Anthony Beauvillier combined for 12 points (five, four and three, respectively). All of them made their way to the Islanders via the Oilers. In 2015, the Islanders traded Griffin Reinhart to Edmonton in exchange for the 16th (Barzal) and 33rd (which was used to move up to 28 and became Beauvillier) picks in the 2015 draft, and Eberle was obtained in a one-for-one trade in this past off-season sending Ryan Strome the other way.
(Obligatory Strome update whenever Eberle does something: Strome has 17 points in 45 games and Eberle has 34 points in 44 games.)
Barzal's five-point performance is his second of the season (first was Nov. 5 versus the Colorado Avalanche; five assists). He is the first rookie with multiple five-point games in a season since Marian Stastny in 1982 and the sixth rookie in NHL history to achieve the feat.
Galchenyuk joins century club
if ( "1" == true && 'undefined' !== typeof window.getIndexAds ) {
var so = {preroll:{1:{1:{siteID:191888},2:{siteID:191889}}}};
adServerUrl = window.getIndexAds( 'http://pubads.g.doubleclick.net/gampad/ads?sz=640×360&iu=%2F7326%2Fen.sportsnet.web%2FVideo&ciu_szs=300×250&impl=s&gdfp_req=1&env=vp&output=vast&unviewed_position_start=1&ad_rule=1&vid=5709974908001&cmsid=384', so, permalink);
} else {
adServerUrl = "http://pubads.g.doubleclick.net/gampad/ads?sz=640×360&iu=%2F7326%2Fen.sportsnet.web%2FVideo&ciu_szs=300×250&impl=s&gdfp_req=1&env=vp&output=vast&unviewed_position_start=1&ad_rule=1&vid=5709974908001&cmsid=384";
}
$el.after( unescape("%3Cscript src="" + (document.location.protocol == "https:" ? "https://sb" : "http://b") + ".scorecardresearch.com/beacon.js" %3E%3C/script%3E") );
$( document ).one( 'ready', function() {
$( "#video_container-456476" ).SNPlayer( {
bc_account_id: "1704050871",
bc_player_id: "rkedLxwfab",
//autoplay: false,
//is_has_autoplay_switch: false,
bc_videos: 5709974908001,
…read more
Source:: Sportsnet.ca – Sports news
(Visited 2 times, 1 visits today)