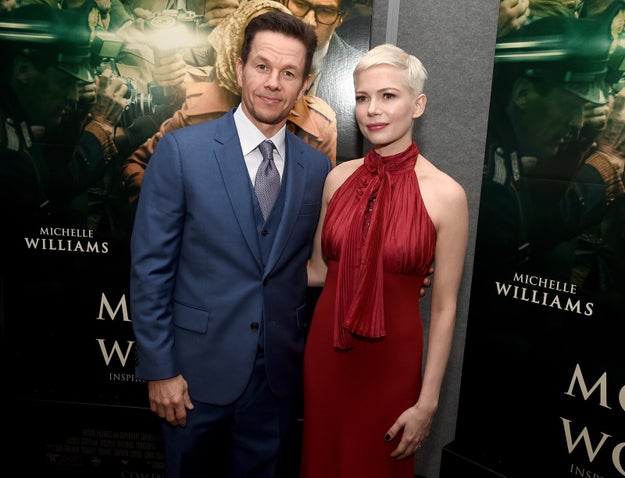 The donation was announced following outrage that Wahlberg's All The Money In The World costar, Michelle Williams, was paid roughly $1,000, compared to Wahlberg's $1.5 million.
Mark Wahlberg announced Saturday he would donate the $1.5 million he received to shoot new scenes for All The Money In The World to the anti-sexual harassment group, Time's Up, after outrage that his female costar, Michelle Williams, made just roughly $1,000 for the same work.
Kevin Winter / Getty Images
In November, after sexual assault allegations came out against the film's original lead Kevin Spacey, it was announced that scenes would be reshot to replace Spacey with Christopher Plummer.
Williams agreed to work for a per diem of $80 a day, previously telling USA Today, "I said I'd be wherever they needed me, whenever they needed me. And they could have my salary, they could have my holiday, whatever they wanted. Because I appreciated so much that they were making this massive effort."
Despite much of the cast and crew — including his costar — agreeing to work for almost nothing, Wahlberg was able to negotiate a fee of $1.5 million.
News of the pay disparity were met with intense backlash, with people calling it "shameful" and "an egregious gender pay gap."
"Over the last few days my reshoot fee for All the Money in the World has become an important topic of conversation. I 100% support the fight for fair pay and I'm donating the $1.5M to the Time's Up Legal Defense Fund in Michelle Williams' name," Wahlberg said in a statement to BuzzFeed News on Saturday.
Source:: BuzzFeed – US News
(Visited 5 times, 1 visits today)