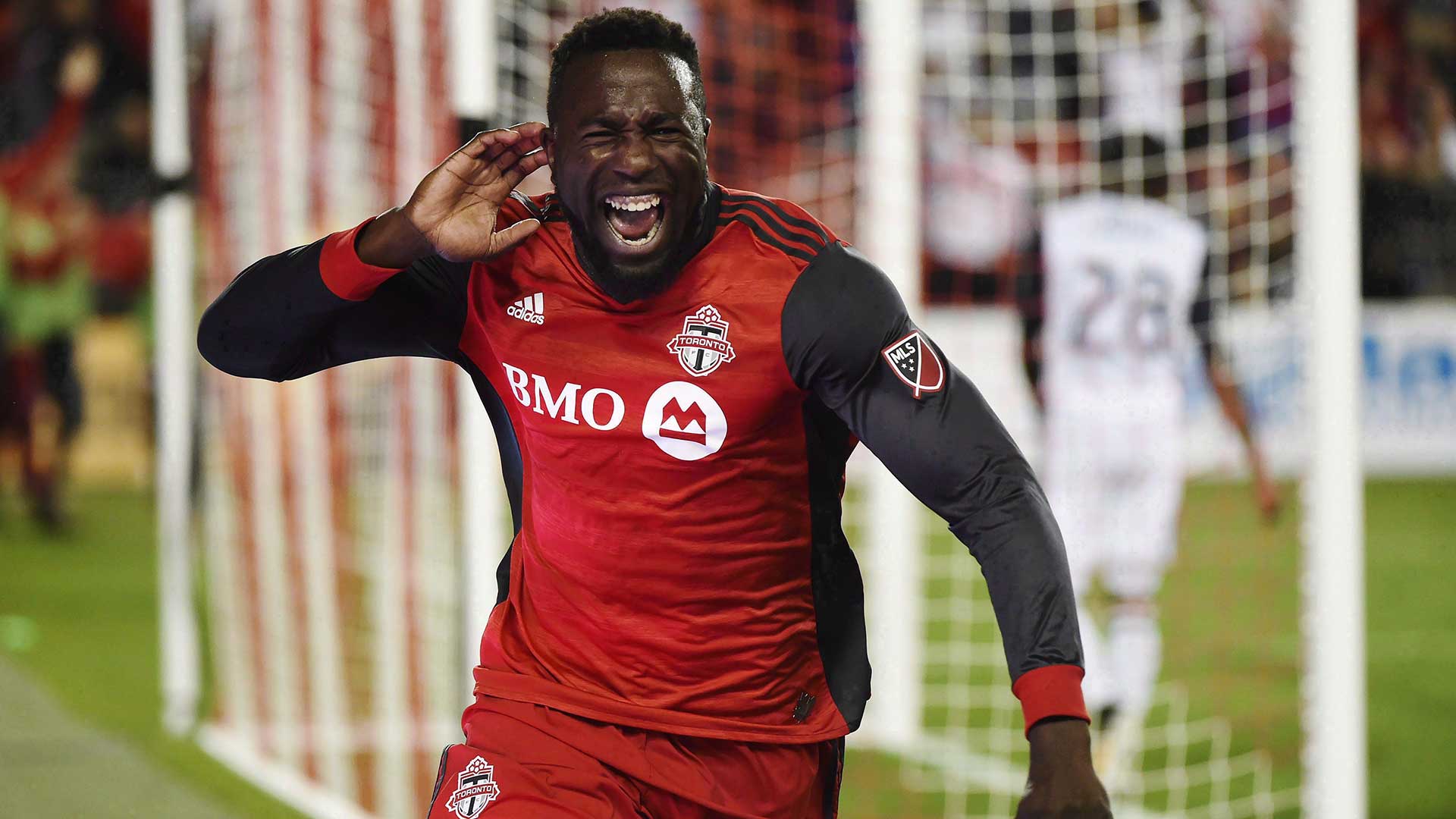 After U.S. President Donald Trump caused an uproar by reportedly using disparaging language in discussions regarding Haiti and some African nations, Toronto F.C. striker Jozy Altidore has offered up a response.
Trump made headlines on Thursday after reports alleged the President referred to Haiti and some nations in Africa as "s—hole countries" during White House discussions regarding immigration policy.
Altidore, whose parents immigrated to the United States from Haiti, responded on Saturday, tweeting out a picture alongside Canadian NHLer P.K. Subban (whose parents came to Canada from the Caribbean) and Jamaican sprinting superstar Usain Bolt.
Three #shithole dudes just living the dream, @realdonaldtrump. cc: @PKSubban1 @usainbolt pic.twitter.com/PPFZeyjNZ7
— Jozy Altidore (@JozyAltidore) January 13, 2018
Altidore is the second member of Toronto's sports community to weigh in on Trump's controversial comments this week. Toronto Raptors president Masai Ujiri offered his own criticism of Trump's reported remarks on Friday.
"This summer, I went to Kigali, and Nairobi and Lagos, and I went to Kampala and Abidjan and Dakar and Johannesburg and I saw great cities, and great people," Ujiri told ESPN's Adrian Wojnarowski. "And I went to visit the refugee camp in Dadaab, and I met good people and good families with plenty of hope.
"If those places are being referred to as s—hole, go visit those places, and go meet those people."
Source:: Sportsnet.ca – Sports news
(Visited 4 times, 1 visits today)