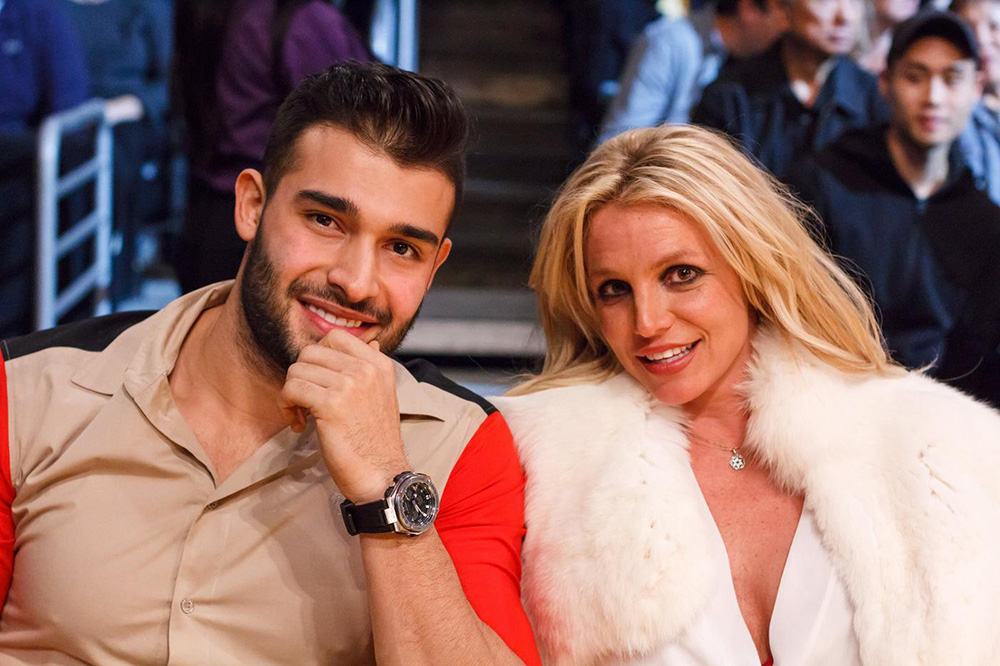 A post shared by Britney Spears (@britneyspears) on Jan 2, 2018 at 3:53pm PST
It appears that Las Vegas isn't "Toxic" for Britney Spears. Mere weeks after wrapping up her four-year run at the Planet Hollywood Resort and Casino, the 36-year-old singer has signed a new deal to perform her hits at another Sin City venue.
It's not like we all didn't see this coming. Back in April of last year, when announcing the end of her Planet Hollywood run, Brit's manager noted that "We are still talking with Caesars Entertainment and other interested parties in Las Vegas." Unfortunately, the new show won't be the one Larry offered as a joke – on top of the Stratosphere with a bungee jump finale. I would pay big bucks to see that.
Britney will be in good company for her next residency, moving to the 5,200-seat Park Theater at the Monte Carlo. The venue has already seen the likes of Ricky Martin, Bruno Mars and CHER (I can now only type her name in caps). Lady Gaga recently announced that she will be embarking on a 74-show "extended engagement" at the venue in the later part of the year.
Brit's new show will premiere in 2019. It wasn't hard for her to sign on for another go-round, as a source told US Magazine, "They made the offer and she just couldn't refuse. She loves Vegas!" Britney also loves the idea of staying put, giving her more quality time with her sons with ex Kevin Federline, 12-year-old Preston and 11-year-old Jayden. US' source noted, "The schedule was perfect for her and her kids, so why not continue?"
Britney really put the "quality" in "quality time" by taking her sons to Hawaii for a sunny winter jaunt. She posted some photos where she's decked out a yellow bikini while her the kids look like they're having a blast in the tropical setting.
Me and my boys enjoying the warm weather!!! 🕶🌴🌊⭐️
A post shared by Britney Spears (@britneyspears) on Jan 3, 2018 at 2:58pm PST
🏖🏖
A post shared by Britney Spears (@britneyspears) on Jan 6, 2018 at 5:49pm PST
🐠🦋🐠 So much fun at this beautiful place
A post shared by Britney Spears (@britneyspears) on Jan 10, 2018 at 12:15pm PST
Noticeably absent from the fun, sun and frolic is Brit's beau, 23-year-old model Sam Ashgari, but a "piece of him" may have made it over to Hawaii. While spotted enjoying the surf and sand, it sure looked like Britney was wearing a nice-sized ring on THAT finger. There have been lots of engagement rumors buzzing around these two, but, since they often share their mutual affection over social media, I can't believe there's not a video of them making the big announcement via a Snapchat filter where they are both sporting bunny ears or something. This is a couple …read more
Source:: Cele|bitchy
(Visited 4 times, 1 visits today)